Top 5 Sporopay Online Casinos
Discover how to deposit to gambling sites using Sporopay.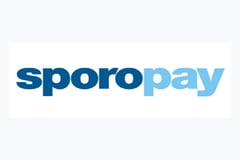 Online casino deposit options can range from extremely broad – say, the Visa card, which is available to billions of people – to extremely narrow, impacting only a small number of players. Sporopay is definitely on the narrower side of that spectrum. A service of the Slovenska Sporitelna bank in Slovakia, it is only able to be utilized by members of that financial institution.
However, that makes it a great option for those who do bank through that company, as they can quickly and safely use their own accounts to get money into their casino balances. Easy, intuitive, and fast, this is a popular option at iGaming websites that attract Slovakians as a part of their player base.
That means there are more than a few options for those who want to make deposits using this method. Our experts have narrowed down that list to a top five that we feel are the best, most trusted options for our readers. These sites offer a number of great benefits, including:
Dependable deposits using the Sporopay online service
Slots, video poker and more from some of the best casino software providers
24/7 customer service through live chat, phone, and email
Top Online Casinos Accepting Sporopay
A New Service from an Old Institution
Slovenska Sporitelna is an institution with roots that go back nearly two centuries. The first branches of what would become the modern company opened in 1918 in Bratislava and three other locations, with the company opening savings banks as early as the 1840s. In 1953, the group became part of the Czechoslovakian State Savings Bank, before specifically becoming the Slovak State Savings Bank in 1969.
Since 1989, the company has taken advantage of the liberalization of the local financial sector to become part of the international banking community. Now with a mix of individual, institutional, and business clients, the group is a regional powerhouse, becoming the largest commercial banking institution in Slovakia.
Simple, Fast Payments
It is hard to find a simpler deposit option to use than Sporopay, which is a part of what has made it so popular among users. All that you need is an active account at Slovenska Sporitelna to get started. Next, you'll want to sign up at one of the top-notch online casinos that accepts this as a payment method.
Once you're ready to go, just head over to the cashier section of the casino's website or software. There, you should find this listed somewhere among the deposit options, often with many other banking transfer systems. Choose this payment method, and you'll be prompted to declare how much you want to deposit.
Once you submit your request, you'll be taken over to the Sporopay website. You may take note of the reference number if you wish, as this will refer directly to this transaction. You'll then be taken to your online banking system, where you'll be asked to log in and then confirm that the details of your payment are correct. Once you submit your payment, you'll be taken back to the casino, where you should see the funds hit your balance immediately.
As Trusted As They Come
There are a few great reasons to use this as your primary deposit method, but the biggest may be the level of trust you have in it. If you are a member of this financial institution, then Sporopay will allow you to use the same systems that you've always trusted to make your gambling transactions. This is a huge benefit, as it gives the kind of peace of mind that is often difficult to find with Internet transactions.
Of course, there are other advantages, too. This is a fast way to process payments, meaning you'll never have to wait to play. In addition, we like that it deducts funds from a real account, which means that there is never any worry about building up debt by playing, something many users would like to avoid. While transaction maximums are rather low, that's about the only downside to this system, and it is a minor one at that.
FAQ
Do I Need to Register for This Method?
You will need to have an online banking account setup with the bank in order to use this method. Other than that, you won't need any third-party registrations to make deposits in this manner.
Can I Use This For Withdrawals?
Unfortunately, this option is not available for cashing out your winnings. In order to make a withdrawal, you will need to choose an alternative solution, like a standard bank transfer or an e-wallet.
Are There Any Fees?
Players never see any fees for transactions using this system. Any charges that are associated with these payments are taken care of by the casino operators or other merchants.
Are There Any Limits?
According to the latest information we have seen, the maximum allowed for a single transaction for this system is €500. That may make this unsuitable for some high rollers, but many players will be able to comfortably play using this option.