The Best SEPA Online Casinos
Find out how you can use SEPA to deposit funds at Internet casinos.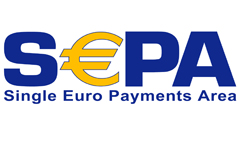 As we've talked about many times, one of the biggest challenges for online bank transfers is how to coordinate systems between the banking networks in many different countries. In the past, delays and errors were common as banks attempted to navigate payments from foreign lands that used very different protocols than they were used to.
But that has changed over time thanks to increased international cooperation. One of the most obvious examples of this is the Single Euro Payments Area, or SEPA. This initiative has ensured that merchants in a wide range of European nations are able to take direct debit payments from consumers quickly and securely, making it easier for people throughout the continent to pay for goods online – or to make deposits at the best Internet casinos.
Many casinos offer SEPA deposits and withdrawals, whether or not they do so specifically by name. That means there are countless options for utilizing this network in the iGaming industry. Our team of experts has done the work of finding the very best casinos that take payments in this manner, including sites that offer the following benefits:
Quick and secure payments through SEPA
A wide range of popular casino games from excellent software providers
Bonuses and promotions designed to give extra money to new players
Top Online Casinos that Accept SEPA
Making Transfers Simple for Millions
SEPA is a joint agreement between 34 different countries that speak 26 official languages throughout Europe. They include all of the nations that are a part of the European Union, as well as the four members of the European Free Trade Association as well as Monaco and San Marino. The goal of the project has been to make cross-border payments more efficient, turning all of the various local markets for the euro into one single integrated domestic market that can quickly process transactions.
It's hard to choose a single start date for this network, though pan-European payments first became operational in 2008, and the protocols became the dominant way to process electronic payments starting in 2010. By 2014, the payments area was fully operational throughout the Eurozone, with more than 99% of credit and direct debit transfers being handled through this system.
Easy to Use Under Any Name
Unlike many of the payment systems we've talked about, there's no single way in which you will use SEPA to make deposits at online casinos. Instead, it is safe to say that virtually all electronic payments – through banking transfers, credit cards, or debit cards – originating in Europe and going to casinos based in European jurisdictions will be handled through this network.
In order to make a deposit through a SEPA-based method, you'll need to provide information to the casino site, including the IBAN and BIC (or SWIFT) numbers that are associated with your bank account. It's also worth noting that all direct debit transactions through this system will be handled in euros, even if your account (or that of the casino) are held in that currency, which could mean some minor fluctuations due to exchange rates.
One of the best things about this system is that it allows for transfers to be cleared much faster than most "international" transfers, as these can be treated as domestic payments. While this does not mean that the transactions are actually instantaneous, the level of trust in this system allows casinos to immediately credit your account after a transaction has been approved, meaning you'll usually get to start playing right away after submitting your funds transfer. In the future, this system is also expected to feature an instant payment scheme, allowing for true real time payments.
Trusted, Secure, and Fast
SEPA has provided for a number of advantages for both consumers and merchants, including those in the iGaming world. Thanks to a mixture of cooperation and competition, this network has become a model of efficiency for international banking, allowing for fast transfers that are trusted and secure. Of course, these payments also feature many of the same advantages you'll see in bank transfers around the world: namely, the security that comes with using the international banking system, which helps protect greatly against the risks of identity fraud and theft.
FAQ
Do I Need To Register?
No special registration is required in order to utilize this initiative, as it is designed to cover all transactions within the EU automatically.
Can I Use This For Withdrawals?
Yes! This system is designed to handle all electronic transactions in the European Union, which would include both deposits and withdrawals made to and from online casinos.
Are There Any Fees?
No fees are charged to players for using this payment network. However, some of the third-party processors who work within this system may have their own fee schedules.
Where is This Option Available?
SEPA is a shared program that is utilized in most European nations. All of the countries of the European Union take part in it, as well as some other nations in the region.