E-Pro Casinos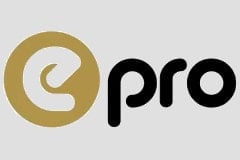 In a perfect world, almost all deposits into online casinos would be made by credit and debit cards. They are fast, convenient, secure, and in many parts of the world, ubiquitous: almost everyone has one and is comfortable using it over the Internet to make purchases. Unfortunately, regulations in many parts of the world restrict their use for gambling, and even when this isn't the case, some banks may independently decide that their cards are not to be used for gaming transactions.
Thanksfully, other companies have noticed this problem and have tried to come up with solutions to help players. One such firm is EMP Corp, which has developed a system known as E-Pro. Designed to give merchants an easy way to accept payments by credit card without having to do so directly. While for many companies, this is simply a way to avoid having to directly make agreements with these companies, the iGaming industry can use it as a workaround for regulatory restrictions on deposits.
How to Use
No prior signups are required in order to make a deposit through the E-Pro gateway system. Instead, you'll only need to do two things: find a gaming site that offers this as a payment option, and have a credit card handy. MasterCard and Visa-branded cards are both supported, and other options may also be available.
Once you're ready to go, just find E-Pro in the list of payment methods in the cashier section of your chosen casino. Once you select this option and choose how much you want to deposit, you'll be taken into their gateway, where you'll see a fairly standard card payment form. You'll need to fill out the typical information you'd expect to at this point: the card name and number, the expiry date, and the CCV that appears on the back of the card.
At this point, your purchase will be processed. We say purchase because, technically, you'll be buying vouchers that are credited to an e-wallet maintained by EMP Corp. In most cases, the entire balance will then be transferred automatically to the site where you're making the deposit, leaving nothing behind. If necessary, however, you will also be given the voucher information that will allow you to make payments using your now stored money. If you have extra money left over after you make the deposit, you'll be able to apply it to future payments that utilize the E-Pro system.
In any case, once your payment is accepted, you should immediately see your funds appear in your casino account.
Top Online Casinos that Take E-Pro
Advantages
E-Pro offers up most of the same benefits that you would receive through any other credit card transaction. That means you can expect fast and secure service, instant payments, and a simple process that's more or less like every other online transaction you've ever made with a card over the Internet. It's slightly slower, since you've be working through an intermediary, but that only adds a matter of seconds to the process.
The real advantage you get from using this gateway is the possibility of playing at sites that might otherwise reject your card. Some banks that may reject purchases at online casinos may not do the same for voucher transactions through E-Pro, giving you another way of using the same card to play your favorite gambling games.
FAQ
How Does This Differ From a Normal Card Deposit?
Rather than submitting your credit card information directly to the casino, you'll be working through an intermediary. This could potentially allow your card to be accepted through this method, even if direct purchases have failed for you in the past.
Is This Method Safe?
Yes. EMP Corp ensures the safety of your data at all times by using the highest level of security and encryption protocols available. Some players may also like the fact that they never have to directly share their financial information with the casino site itself, since they will be dealing with the intermediary instead.
What Are Some Similar Alternatives?
If E-Pro doesn't work for you or is unavailable, there are a number of other options you can try. Other e-wallet solutions might be possible, such as Neteller or Skrill, which can also be funded from a Visa or MasterCard. You might even want to try directly making a deposit through your credit card – these things can be fickle, and one might work despite not being successfully processed through this gateway.