PugglePay Casinos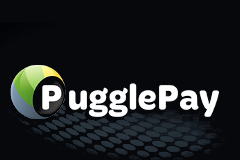 Mobile solutions are a fast-growing segment of the payment processing industry, but there still isn't a clear leader in this market. PugglePay is a Swedish company that is hoping to change that by pushing the envelope on paying through mobile devices, modernizing the way such transactions are completed.
The company has been particularly well received in the world of online gambling. While PugglePay still isn't accepted at a huge number of sites yet, their presence is growing rapidly. And with mobile gaming expanding every year, it won't be surprising if we see alot more Pugglepay casinos popping up in the future.
Using This Service
PugglePay is truly a unique service that works differently than anything else we've encountered so far. There is no prior sign-up required to use this service, and there is no need to register a credit card or bank account ahead of time in order to go ahead and make a payment through them.
Instead, users can simply select PugglePay at the time they are ready to make a deposit at a casino site. At that point, they will be asked to enter their mobile phone number, which prompts the company to send a text message with a confirmation code. Once the player's identify has been confirmed, a quick credit check is performed, and assuming no problems are found, the payment is made instantaneously.
How is this possible? The key is that the player is actually charged nothing at this point. Instead, the payment processor will bill the player for the amount at a later date. This means that the transaction is safe and convenient for both gamblers and operators alike. The site owners know they will be paid by PugglePay, which guarantees all of the money for these deposits – all of the risk is being taken by the payment processor instead. On the other hand, the player doesn't have to worry about sharing personal details just so they can get money into their accounts, and can deal with the actual costs at a later date. The result is an extremely fast and reliable method that tends to work out well for both sides.
Top Online Casinos that Take PugglePay
Popularity
If you haven't heard of PugglePay yet, that's likely because the service is only available in a small part of the world at the moment. Only those who are registered residents of Sweden or Finland can take advantage of this deposit method, at least for now, hence why searches such as "Pugglepay kasinot" and "casino med pugglepay" appear as suggested searches when typing the company name into Google. We imagine the reason for the limited geo-location of the service is because of how the company runs its user identification and credit check procedures, which are essential for this product to work in any reasonable way.
For now, there are also a limited number of casino sites that accept Pugglepay. However, you'll recognize some big names that the provider counts as partners, including software providers Playtech and SoftSwiss. That means that some rather well-known sites can accept this payment method, provided you're in the right locations to utilize it.
As for its applications outside of gambling, those too are limited for the moment. While the concept would definitely work throughout the e-commerce world, the problem being solved here is one most frequently encountered by players at Internet gaming sites, so we expect general merchant support to lag behind that of gaming sites, at least for a while.
Puggle Pay FAQ
How Did PugglePay Begin?
The company was founded in Sweden in 2012, and is still headquartered in Stockholm today. It was founded by Kristofer Ekman Sinclair, who had previously worked for Klarna, another group that works in the payment industry.
Where Is This Method Supported?
Only registered residents of Sweden and Finland can currently use this service.
When Do I Have To Pay My Bill?
Players who use this service are sent a bill, either by text, e-mail, or standard mail service. That bill is then due 14 days after the date the original purchase was made.
What Happens If I'm Late in Paying My Bill?
As a part of making a payment through this company, users agree to terms and conditions that outline how late payments will be handled. If you fail to pay a bill by the due date, you will be charged 8% interest on your bill, as well as a €6 "reminder fee." Should bills become way overdue, it is possible that a collections agency could be used to recover the money owed.
How Are Transactions Processed So Quickly?
The important thing to remember about this service is that you are not directly making a payment to the site you'll be playing at. Instead, you are making a promise to pay PugglePay, which in turn promises to make all payments to the sites it works with. When you are approved to use this service, the payment processor immediately sends the funds to the casino; you'll make your payment to them after you receive a bill.