Sofort Casinos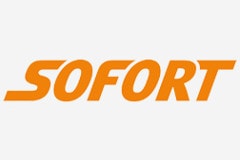 Just 20 years ago, the idea of playing your bills on your computer seemed like a revolutionary idea, something that many people weren't comfortable with even if it was available to them. Today, virtually everyone uses an online banking system to pay bills and transfer funds. In fact, these banking sites have become among the most trusted ways people have to manage their finances.
Given how comfortable people have become with these websites, it's only natural that online casinos have wanted to find ways to use them as a part of the depositing process. Thankfully, many companies have sprouted up that help connect these banking systems to gambling sites and other merchants, allowing payments to be made directly from the same interface users interact with to pay bills. One great example is Sofort, a processor that works in many nations throughout Europe and with a variety of excellent online casinos.
How to Use
Sofort is available to users in more than a dozen European countries (we've included a complete list below). It can also be found as an accepted payment method at a fairly high number of casinos that are targeted towards the European market. The result is that this is a pretty versatile option for players in France, the UK, Italy, Germany, and other nations in the region.
If your gaming site accepts this method, using it is as simple as choosing it in the cashier section – no prior accounts need to be opened, other than an account at a participating financial institution. Upon selecting this method, you'll need to choose your country and your bank name from a drop down list. Once you've done so, you'll be able to log into your Internet banking account in order to complete the transaction.
At this point, you'll simply need to verify that the amount you want to deposit is correct, then enter a one-time verification code that will be given to you by your bank (typically by text to a mobile phone). That's it – once you've verified the information and submitted the payment, you should see the money in your gambling account within moments.
Top Online Casino Sites that Accept Sofort
Advantages
There are several reasons why Sofort has become a popular deposit option for European players. The first is that it is highly secure. Any time you can use your regular bank's systems to process a payment, you'll know that they are handling your money with the utmost care and with their start-of-the-art security systems. If you're uncomfortable with giving your financial details to online casinos, this also helps avoid having to share that information with third party groups.
This is also a highly flexible method that can be used on virtually any device you can think of. Like most payment options, it is easy to use on your desktop computer, of course. But it works just as seamlessly on a mobile smartphone, a tablet, or anything else you might want to play your favorite games on. That means that don't have to switch between a computer and a smartphone to play on your iPhone or Android device.
The variety of banks that are supported here is also a major plus. In most supported countries, all major banks (or close to it) are covered through Sofort, which means that few players are kept out the action. Full information on their operations in each nation can be found on at sofort.com.
There are no real downsides to this method, other than the obvious restriction that you'll need to have a bank account in order to use it. You'll also have to come up with another way to process withdrawals, as this is only a deposit option. Finally, while the list of nations that are supported is impressive, it still isn't available in most parts of the world: Americans, Australians, and many others cannot use this product.
FAQ
Where Can I Use This Method?
Sofort is available throughout most of Western and Central Europe, covering hundreds of millions of potential users. The complete list of nations that are part of the network at the time of this writing is as follows:
United Kingdom
France
Spain
Belgium
Germany
Australia
Switzerland
The Netherlands
Italy
Poland
Hungary
Slovakia
Czech Republic
The company also notes that they are continuing to bring more countries online; we suspect that at least in the near future, this expansion will be primarily confined to Europe.
Are Similar Methods Available Elsewhere?
These sorts of banking payment systems have become very popular worldwide, with many regional and international systems having taken hold in many regions. These include options like POLi in Australia and New Zealand, and Citadel Commerce, which works in many nations around the world. Each of these works with a different set of banks as well, so it's possible that your bank participates in at least one of these programs.
What Are Some Alternatives to Online Banking Payments?
Even if your Internet bank system isn't available as a deposit option, there are other ways to move money from your checking or savings account into a casino site. For instance, most casinos allow some sort of bank transfer or wire transfer for deposits, often offered under the name "e-checks." You might also be able to use a debit card to transfers funds, especially if your card has a Visa or MasterCard logo and can be processed like a credit card. If a bank account is not available to you, prepaid options like the paysafecard may be a viable alternative as well.
Is Sofort a Safe Way to Deposit?
One of the biggest advantages of using Sofort is that you can use the same systems that you've already become accustomed to using, ones that are powered by your bank and the international banking network. This provides a layer of safety and security that's hard to match anywhere else. In addition, you'll never actually have to give your bank account information out to the casino sites you play on, significantly reducing the risk of identity theft or other forms of fraud.