Our Top Nordea Online Casino Picks
Find out more about depositing with Nordea.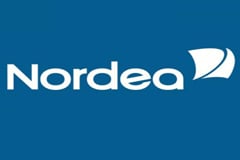 When it comes to financial transactions of any type, there's no safer and more reliable way to get the job done than with a major bank. That helps explain why Nordea has become such a trusted name when it comes to making online casino deposits. The banking group, based out of Northern Europe, is a regional powerhouse that is widely trusted by its customers and has more than enough clout to be accepted by many gambling websites.
There are actually a number of ways in which a Nordea account can be utilized for transferring money to a casino site, which has made this a flexible and accessible option for many users. Fast and secure, this is one of the best ways to make deposits when it is available.
Given that it is widely accepted, it can sometimes be a bit difficult to choose a particular iGaming site to play at. Thankfully, our experts have done the research for you, formulating a short list of only the best Nordea Internet casinos. These sites offer a range of benefits, such as:
Access to fast, secure deposits through Nordea
Hundreds of great slot machines and other casino games
Bonuses and promotions valued at hundreds of dollars or more
Online Casino Site that Accept Nordea
A Solid Institution
Nordea Bank AB was founded in 2000 following a series of mergers and acquisitions that took place between 1997 and 2000 between a number of banks in Sweden, Finland, Denmark, and Norway. The current name is derived from the Swedish bank known as Nordbanken, one of the largest in the group of financial institutions that were a part of the conglomerate.
Today, the company has located its headquarters in Stockholm, Sweden, but has spread out far beyond that nation. The company has banks in 19 countries and operates more than 1,400 branches in total, with well over 11 million customers in total. In addition, the firm offers Internet banking that services around 6 million users.
Flexible Payment Systems Make Depositing Easy
Technically, there are two ways that one could use Nordea in order to make online deposits. The first one is rather simple, but still worth a mention. The bank issues debit and credit cards that feature a MasterCard logo. As you might expect, you can use these cards like any other MasterCard, utilizing the typical credit deposit option found in the cashier of most Internet casinos. If you choose this option, you'll simply need to input the card information, confirm your transaction, and watch the money instantly and seamlessly be transferred into your gaming balance.
However, when we talk about this payment method, we're usually talking about their Internet banking solutions. This is the program that is utilized if you choose Nordea specifically as the deposit option through your casino's cashier. You may also see it listed as Netbank, as that is the brand name under which this service is often presented to users.
If you choose this option, you'll need an access code in order to process a deposit. Access codes come with a variety of information designed to make your Internet transfers as safe as possible. Once you've chosen this method at your casino, you'll need to log into your Netbank account using your user ID and password. You'll then have to follow the procedures within the Netbank system, utilizing a one-time security code in order to process the specific transaction you wish to make.
Once you've taken care of this process and confirmed the details, you can submit your deposit. The funds should appear instantly in your casino balance, allowing you to begin real money play immediately.
High Security without Sacrificing Convenience
The most notable benefit to using the Nordea Netbank system to make deposits is the fact that it is highly secure. Not only do they use all the same security protocols that are always in place when utilizing the international banking system with a major financial institution, but the fact that you need to supply your own access codes that can only be used once helps make it even harder for hackers or identity thieves to gain access to your account.
What's really nice is that this level of security doesn't significantly slow down the process of making your transfers. While it can be a bit unwieldy to put in all the confirmation information, the process still only takes a couple of minutes, and the money will hit your account immediately without any delays.
FAQ
Where Is This Method Available?
Technically, this option can be utilized in any of the many nations where this banking conglomerate does business. Practically, however, it is generally offered by casinos that operate in Scandinavia and Northern Europe, where the group has its strongest presence.
Are There Any Fees?
No fees are charged to the user for utilizing this system to make a deposit. Any fees are charged to the merchants – in this case, the casino – who rarely if ever pass this along in any tangible way to players.
Do I Need to Sign Up for this Option?
Yes, you will need to have a Nordea account in order to use any of the options described here. A Netbank membership is necessary for the Internet banking deposits, and, of course, you would already need to own one of the company's issued credit cards to use that to make a payment.