Best Multibanco Online Casino Sites
Discover how to use Multibanco to play casino games online.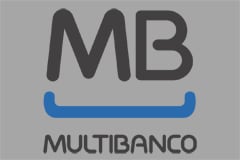 While there are some great online gambling deposit options that are available worldwide, others are much more regional in scope. One example of this is Multibanco, a banking network that exists within Portugal. The group offers up cards, both physical and virtual, that are often co-branded with major credit card companies and can be utilized to deposit at Internet casinos.
Multibanco offers up a variety of advantages that players may find appealing. As a local option, it is quite familiar to Portuguese users, and provides a fast, secure, and trusted way to get money into your iGaming accounts. Wide acceptance – especially for cards carrying a Visa or MasterCard logo – also means that you'll have the choice of a great many sites to play on.
That choice can sometimes be confusing, however, as players may not be sure which sites are right for them. Thankfully, our experts have narrowed down your options to a small list of highly trusted sites. These great websites typically offer the following amenities, among others:
Safe and reliable deposits through Multibanco
24/7 customer support via live chat or phone
Great games from some of the industry's top software providers
Top Online Casinos that Take Multibanco
Three Decades of Service to Portugal
The Multibanco service dates back to 1985, when SIBS – a group that now encompasses 27 leading financial institutions – set up their first ATM network in Lisbon and Porto. Today, there are well over 10,000 such machines throughout Portugal. These terminals are well-known for offering individuals far more options than you might expect from a typical ATM, such as allowing for payments to be made right from a machine, topping up prepaid mobile phones, and purchasing items like event tickets all from one convenient terminal. According to the company, there are now at least 60 services that can be utilized from their ATMs.
Also relevant to the company's usage at online casinos is their more recent project, MB NET. Set up in 2009, this service has allowed individuals to make virtual credit cards that can then be used to make payments online. These cards are also typically compatible with other e-wallet and online payment systems, giving them even more flexibility.
Several Payment Options
If you want to make a deposit through Multibanco, there are a number of different ways to go about it. We'll talk about the two main ways: using a physical card, or by using a virtual product. In either case, you'll first want to make sure you've signed up for an account at an online casino, after which you can enter the cashier or banker section.
What you want to do next will depend largely on the specific assets you have available. While some casinos will offer Multibanco specifically by name, many others that do not will also have a more general credit card option. Since most of these cards have a Visa, or MasterCard logo, they can be processed the same way that any other credit or debit product would be used, through this general interface.
In either case, the actual deposit process is rather simple. You'll need to let the casino know how much money you wish to transfer, then enter your card data: the number, expiration date, confirmation code, and so on. Once you've done so, making the transfer is as simple as confirming the information. Assuming the transaction is approved, your funds should arrive in a matter of moments.
If you wish to use a virtual credit card through MB NET, you will first need to register for that service. This can be done either from an ATM or from a participating bank. Once you've done this, you can create your virtual product branded with Visa, MasterCard, or American Express (the latter is not recommended, as it is much less likely to be accepted at casinos). This card will be valid for a number of months, during which time you can use it to deposit at gambling sites using the same credit method described above.
Flexible and Safe
The main reason that most players will choose to utilize this payment system is the fact that it is extremely convenient and familiar to Portuguese users. It's as fast as pulling out your card and entering your details, which is the same thing you would do when shopping at any Internet merchant. That makes it quick, secure, and about as easy as payment options come.
There's an additional benefit if you decide to utilize one of the virtual options. Since these cards are limited in value and in the amount of time they are valid for, there is even more protection than usual against fraud and identity theft. Even if you somehow did lose your number and let someone else gain access to your account, you could only lose the amount of a preset limit, and no more.
FAQ
Where Is This Method Available?
The Multibanco card and payment system are located entirely in Portugal. Of course, similar credit systems are also available around the world in other nations, but this specific system can only be utilized in that country.
Are There Any Fees?
There are no fees for making a deposit through this method. As is typically the case for credit and debit transactions, only the merchants pay a small fee for each payment.
Can I Use This to Withdraw Funds?
In most cases, withdrawals are not available via this option, though some casinos will allow you to charge back at least up to the amount of your initial deposit. That means players typically must find alternate means to get their funds, such as an e-wallet or a bank transfer.