The Best Przelewy24 Casinos Online
Learn how to deposit funds through Przelewy24 bank transfers.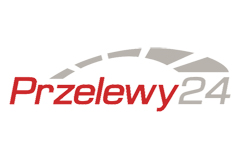 Bank transfers are one of the most secure and direct ways to make online casino deposits, but they aren't quite as popular as you might suspect. That's because a basic funds transfer requires the input of a lot of account information, which is something that many users simply aren't comfortable with. In many cases, these transfers also take time to complete.
Thankfully, other services have been launched that make these transfers easier and more secure for users by funneling the process through payment gateways. One such option that is popular in Poland is known by Przelewy24, a service that is operated by some of the country's largest banks. Fast, easy, and secure, this is one of the best ways for Polish users to deposit funds into their Internet casino accounts.
Because most casinos that accept players from Poland also take this deposit method, players in the country have a lot of websites to choose from. Thankfully, our experts have taken the time to figure out which casino options are the best available in this market. These sites offer a great many benefits to players, including:
Fast, reliable deposits made through Przelewy24
Hundreds of great slots, table games, and video poker machines
Customer support representatives available 24/7 through live chat, email, and phone
Casino Websites that Accept Przelewy24
A Polish Institution
Headquartered in Poznan, Poland, Przelewy24 is a service operated by the DialCom24 Group. In the many years that this network has been in place, it has fostered relationships with many of the top banks in the country. Today, users from nearly 150 different banks can participate in making online payments directly from their accounts. The system can also serve as a gateway for payments made through credit cards, e-wallets, prepaid vouchers, and other popular payment systems.
Instant Payments with Just a Few Clicks
There's no need to sign up for any special accounts in order to make deposits through Przelewy24. Instead, you'll only need to sign up at one of the many casinos that accepts this as a payment option. Once you've done so, head over to their cashier section and choose this method from the list of deposit types offered.
When you choose this gateway, you'll be asked to specify how much you want to deposit, at that point, you'll be taken to a page that includes all of the potential banks and other funding methods that are handled through this system. Choose the appropriate option, and you'll immediately be redirected to the online banking site for that institution. From there, you'll be able to complete the transaction by entering whatever information that is asked for by your bank, then confirming the details and submitting your request.
Once this is done, the money will be instantly transferred over to the casino. It should appear instantaneously in your balance, making it available for immediate real money play.
Fast Deposits Through Familiar Systems
Przelewy24 has similar advantages to many of the other online banking systems that have been put in place around the world. It allows customers to make payments through systems that they are intimately familiar with, as these are the same banking websites they might use to pay bills or transfer funds between accounts. These transfers are also fast, secure, and reliable, making them a trusted way to get money into Internet casinos.
It is worth noting that this method is only available in Poland, which is both a weakness and a strength. Obviously, it excludes the great majority of players worldwide from using this option; however, it also allows the company to focus on cultivating relationships and networks in this one market, which helps explain why they have been able to get so many financial institutions on board with allowing transfers to be made through their service.
FAQ
Can I Use This To Withdraw Funds?
This system is only designed to facilitate deposits. That means that players must find alternative ways to cash out their winnings, such as requesting a check or withdrawing them to an e-wallet account.
Where is This Method Available?
This option is exclusively designed for use in Poland, by those with accounts in Polish banks. That means it is normally found at gaming websites that target the Polish market.
Are There Any Fees?
No fees are charged to players for making transfers through this network. Any such charges are paid by the casinos that accept these deposits.
Do I Need to Register?
No special registration is required from consumers who wish to use this payment system; only merchants must register in order to be able to accept transfers.