Dankort Casinos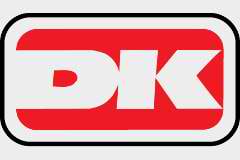 While there are now a multitude of ways to make deposits at the best online casino sites, sometimes it is best to stick to the basics. Credit and debit cards are often the easiest ways to get money into an iGaming site: instant, straightforward, and no new signups required. The entire process is often over in a matter of seconds, and mirrors making a payment at any online store where you may have made a purchase in the past.
When it comes to these cards, Visa and MasterCard are the most popular brands for use at Internet gambling sites. However, they are far from the only options. Dankort is the national debit card of Denmark, and has been in wide use throughout the country since 1983. It has existed under its current name since 2001, and was among the earliest wave of "chip" cards, gaining that capability in 2004.
Today, this also works as a credit card abroad, and it typically carries a Visa logo, giving it a far wider reach than it normally would abroad. It is also a great way to make deposits at online casinos, particularly in the Danish market.
How to Use
It's very simple to use your Dankort card to make a deposit at an online casino. In fact, it may often be possible to do so even if this particular card name isn't specifically listed as an option on a given site. Assuming your card has a Visa logo, you should be able to use it at any iGaming website that offers credit cards as a deposit method (presuming that includes Visa, which is nearly always does). Of course, if Dankort itself is listed among the available funding methods, so much the better.
In order to get started, head over to the cashier and find the appropriate option – there may be a generic credit listing (remember: while this is a debit product, it can also be processed as a credit card), or Visa, or this specific card name. In any of these cases, you'll only need to enter the name and number appearing on the card, the expiration date, and a verification code (usually located on the back of most cards). You will also need to specify how much you wish to deposit.
Once you've input all of the information required, you can submit your transaction request. In a matter of moments, you should be informed as to whether your deposit was accepted or rejected. Assuming it was approved, your funds will instantly appear in your account, ready for use.
Top Casino Sites that Take Dankort
Advantages
Dankort features all of the advantages of a typical debit card. There's no need to sign up for any new accounts or products, since you'll be able to use the same card you already use to make purchases every day. Transactions made with this method are both fast and secure, protected by the highest levels of encryption and resolving instantaneously. And since this is a debit product, you can't build debt by using it: all funds deposited will come out of your bank account.
One other advantage is that many sites that market towards the Danish market offer this as a specific deposit method, which means that you won't have to worry about as many acceptance issues as many Visa or MasterCard users face, at least at these particular sites.
FAQ
Is This A Visa Product?
Dankort cards aren't all related to Visa. However, the majority of banks in Denmark now issue these debit cards with a Visa logo, allowing users to utilize them throughout the world rather than just in their home nation.
Are There Any Fees Associated with this Method?
At one point, a small fee per transaction was proposed every time Dankort was used. However, that idea was scrapped, and instead replaced by an annual fee that is to be paid by merchants depending on how many transactions they took in each year, and merchants were not allowed to pass this on to players. That means that players never face any fees when using this deposit method.
What Are Some Alternatives?
If for some reason Dankort is not accepted at a site where you want to play, you may wish to try a different credit or debit card instead. Alternately, you can try using your card as a funding source for an e-wallet such as Neteller or Skrill, then depositing from that account instead.