Abaqoos Casinos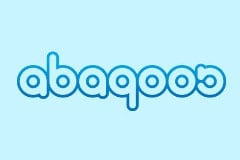 Since the early days of the online gambling industry, operators have looked for ways to service players who didn't have bank accounts or other traditional financial instruments. They also needed deposit options that would give those who weren't comfortable sharing personal financial information a way to get into the game.
One of the most common ways to get around these issues is through the use of prepaid products, such as cards and vouchers. Many of these methods are available in a variety of markets, but others are more locally based, designed to successfully serve a particular country or region.
One such example is Abaqoos. This voucher system is based in Hungary, working though several banks in the nation to help players make online gambling payments with a number of top operators. It may not be the most widely-supported method out there, but it is a reliable and simple way for locals to make deposits into some of the most popular casinos in Europe.
How to Make Deposits
To get started with this method, you'll need to open two accounts. First, you'll need an Abaqoos account, which can be opened for free on their website. Secondly, you'll need to join up with one of the many major casinos, poker rooms, or online sportsbooks that accepts these vouchers as a payment method.
Once you've completed these steps, it's time to get your first voucher! You can start one just be registering it on the Abaqoos website. However, at first, there won't be any money on it with which to make a deposit. In order to put money into this product, you'll need to transfer funds into one of the company's many accounts, which are available at a variety of different Hungarian banks.
There are two different ways to take care of this payment. First, you can make a standard bank transfer, moving money from your checking account to any of the banks the support this method. This can be done online, over the phone, or in person. Alternately, you can walk right up to a branch in Hungary and pay in cash, which will instantly credit the money to your voucher. Once you've made this transaction, you should see the money quickly hit your account – just a few minutes for cash, or perhaps one to two business days for a bank transfer.
Now it is time to make your casino deposit. Head on over to the website you want to put money into, and select Abaqoos as your payment method. You'll be redirected back to the company's website, where you'll have to input your username and password, and then confirm the transaction you want to make. Once you've made this confirmation, the funds should be immediately transferred into your casino, allowing you to start playing right away.
Best Online Casinos that Take Abaqoos
Advantages
As we've already mentioned, most prepaid options enjoy the same advantages. The chief one among them is that there is no need to share your personal financial data with anyone, since you have the option of only using cash (albeit indirectly) to fund your iGaming play. This can be a big deal for those who have serious concerns about identity theft, fraud, or hackers, since it is one of the few ways to deposit without sharing any compromising info at all.
However, even if you feel comfortable with the safety and security of financial systems (and reputable casinos do use the same secure encryption systems as international banks), there are still reasons to consider using Abaqoos. It is a uniquely Hungarian method, and if you have access to accounts at banks that take part in this system, then this might be one of the most convenient options available to you. The ability to just walk up to your local branch and make a deposit shouldn't be underestimated, and we think it is one of the best reasons to consider this option.
FAQ
What Banks Participate in this Method?
There are a variety of Hungarian banking institutions that can be utilized in order to fund your voucher. In addition, the national post office is also an option for paying in cash. Here's a full list of participating banks:
Budapest Bank
CIB
Erste
K&H
Hungarian Post Office
MKB
OTP
Unicredit
Raiffeisen
What Kinds of Sites Accept This Payment Option?
While the number of sites that use Abaqoos is rather small, they tend to be rather high profile, including some of the biggest names in the industry. A sampling of the operators who accept this method include Betfair, PartyPoker, PokerStars, William Hill, SportingBet, and bwin.
What Are Some Similar Alternative Methods?
If you like the idea of a prepaid option but want something available outside of Hungary, your best alternative may be the paysafecard. This is a similar program, but it enjoys worldwide availability, allowing players in most markets the opportunity to deposit funds at Internet gaming sites without divulging financial date online.