Elvis

Get 200% up to $5000 in Bonuses
Ready to play Elvis for real?
First-class offers and promotions
Range of banking options available
Amazing mobile gaming on offer

Play on iOS and Android devices
Redeem comp points for real cash
Customer support is available 24/7

Play at an RTG exclusive online casino
Collect CP points for wager free cash
Get free spins on the Game of the Month
Ready to play Elvis for real?
Ready to play Elvis for real?
First-class offers and promotions
Range of banking options available
Amazing mobile gaming on offer

Play on iOS and Android devices
Redeem comp points for real cash
Customer support is available 24/7

Play at an RTG exclusive online casino
Collect CP points for wager free cash
Get free spins on the Game of the Month

Welcomes players from


Best Casinos That Offer IGT Games: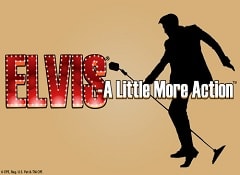 Elvis Slot Machines
When it comes to rock and roll, there is only one King – Elvis Presley. Arguably one of America's most coveted rock and roll star of the ages, Elvis Presley was one of the only singers of his time that could entertain people every time. The developers at IGT (International Gaming Technology) have decided to convert the fan following that Elvis had and channel it into their new video slots game – Elvis slots. This game is one that is available in both land-based as well as online IGT casinos. The public can enjoy the amazing songs of the King apart from trying their luck at earning some money. Players have the freedom to bet real money on the Elvis slots game on any of the other casino sites that are associated with the big gaming company, IGT.
IGT's Popular Elvis Inspired Slot Machines
The Elvis video slots is based on the original slots machines that are found on land-based casino floors. Players will have to insert a certain amount of credits and bet on particular slots known as paylines. Then they will have to spin the reels and hope that the reel gives the player a winning combination. A winning combination can be achieved if the player lands three symbols that match on different reels. Depending on the symbols that are matched and the money that is wagered, the game will give a certain amount as payout. Players can keep trying their luck at this game in the hope that they will earn the massive jackpot.
This game is a variation of the regular slot machines that were traditionally played with on casino floors. Instead of having just three reels, the Elvis video slots comes with five reels. The number of paylines in which players can bet on is a maximum of 25. Also, the players have the option to select which denominations they would like to put on each payline and it can vary between 0.01 credits to 40 credits. This means the maximum number of credits that can be wagered on spin is 125 in this particular slot and players can bet in different currencies such as the Dollar, Euro and the Pound. Players must take for granted that these slots machines are identical. Some slots offer more paylines or less paylines depending on the popularity of the game as well as the game's developers. IGT generally focuses on creating games that are mostly associated with the public such as movies, films, historical figures, and TV Shows.
This particular game is suited for regular slot players and high rollers as there is a lot of flexibility in the game with respect to the amounts that can be wagered. In some particular casino websites, players can even play for free, to get a taste of what they can achieve if they ever go to a land-based casino. Real money players have the chance to win the jackpot of 5,000 credits while the maximum cash jackpot goes up to a whopping £250,000. This jackpot is only available for players who have an account with the casino site.
IGT is known for creating games that have both amazing graphics as well as beautiful sound effects so that players enjoy the game - its authenticity and high-quality gambling experience. The Elvis slot machines are s a masterpiece by IGT since it pays homage to one of the greatest music legends in the industry. The game does a great job in incorporating Elvis' image as well as his iconic music into the gameplay so that players feel a connection with the slots. Those who are fans of both Elvis and slots games will undoubtedly want to get their hands on this game as it it does justice to both the gambling experience and the King's career.
List of Elvis Themed Slots Produced by IGT
Elvis Rockin the Charts - Available as 3X4X5 Times Pay, Super Times Pay & Triple Red Hot 7s
Elvis Multi-Strike - Available as Cash Ball / Non-Progressive, Progressive, Mega Riches, Penny Riches
Elvis: A Little More Action
Elvis: The King
Bonus Rounds on the Most Popular Variations of the Game
One of the reasons why IGT's games are so popular as well as innovative is because of the different bonus rounds they incorporate in order to provide players with more incentives. These bonus rounds gives the players a chance to earn some extra credits without losing any money. In the Elvis slots game, there are three exciting bonus rounds that are available to all players – Viva las Vegas, All Shook Up and the Heartbreak Hotel Bonus round, which are the titles of Elvis' most famous songs.
These bonus games will be activated during the regular gameplay when three bonus symbols come on the middle reels. This will move the game to a different screen which gives the player three records to choose from. Once the player selects the record, it will open one of the three bonus rounds in which players will have the opportunity to listen to the King's most popular songs as well earn some money.
The Viva Las Vegas round gives the player 6 free spins with a chance of it getting increased due to the roaming wild feature. This roaming wild feature will appear on any of the reels randomly and will turn all the symbols into wild symbols. The All Shook up bonus features three tumbling reels, which is a unique innovation by IGT, where players will have hit a winning combination, in which each combination repeats the feature. This gives players the opportunity to multiply their winnings with a single spin. The Heartbreak Hotel feature is the bonus round which gives the player free credits in seven different levels. Once the player enters each floor of the building, the winnings increase. On reaching the 8th floor, the player will be awarded with the jackpot win of 5,000 credits. After this, regular slots will be resumed and all the winnings from the bonus rounds will be added to the player's total.
History of Elvis Presley
Elvis Aaron Presley was born in 1935 in Tupelo, Mississippi and moved to Memphis, Tennessee with his family by the age of 13. Most of Elvis' childhood had only things that were consistent – his parents and music. Whenever he got the time, he would listen and sing with the church choir. He was so talented that he even picked up the piano all by himself. One of the moments which he cherished the most was when his parents gave him his first guitar. By the time he was 21, Elvis began working with the owner of Sun Records, Sam Phillips. He was accompanied by Scotty Moore and Bill Back who were his guitarist and bassist respectively. The music they created was unique and uplifting as it was essentially a combination of both blue and rhythm. After signing with RCA records, Elvis released his single, Heartbreak Hotel which shot to the number 1 spot on the US charts. From then on, Elvis' career only sky rocketed.
His song interpretations and sexually provocative singing style made him rise to fame almost overnight. He was loved by fans from different races and his popularity was fueled by his controversial drug abuse allegations which made him more likeable to the crowd for his down-to-earth attitude. But this was to be his downfall, as his continued abuse of drugs severely reduced his health standards and he passed away in 1977 at the age of 42. Elvis will always be remembered for his unique voice and his fancy hair which made girls go crazy whenever he walked on stage. His live performances and attractive figure made his legend famous. With 14 Grammy nominations that include 3 wins and receiving the Grammy Lifetime Achievement Award the age of 36, Elvis Presley will always be known as the King of Rock.