Video Slots
Because they can be played at your own pace and don't require any special skills, slot machines have been a popular form of entertainment for over one hundred years. From the basic "One Armed Bandit" machines to the high-tech video slots available today, the genre continues to attract new enthusiasts with ever-evolving features. With the ease by which most of us access the Internet, a whole new world of slot gaming has opened up—right inside our homes.
Video Slot Features
Old-school mechanical slot machines featured three reels, a few paylines and rather predictable payouts. Video slots have no limits on creative design and game play, and this is evident when trying to choose one from the thousands of games available. Video slots can have over 100 paylines, a wide variety of bonus symbols, and multiple interactive mini-games to keep players engaged. Graphics are often stunningly beautiful and feature clever animations to mark winning spins. Many video slots open with a short film telling the story behind the theme.
Many of the larger slot makers such as Netent and Bally Technologies license popular brands to use in their games. These include TV shows, comic books, movie franchises and cartoon characters as well as a host of others that use brands well known in popular culture.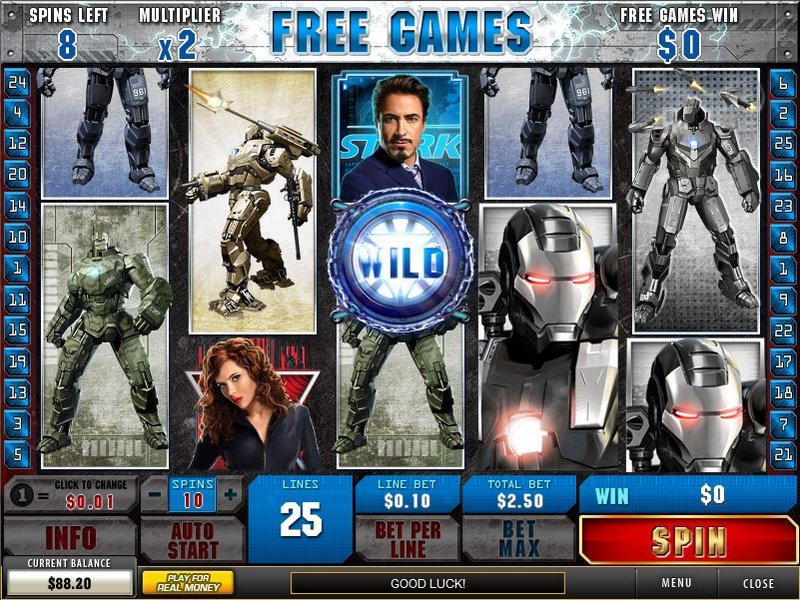 Video slots such as Iron Man by Playtech are becoming increasingly popular with players thanks to their stunning graphics and interactive features
Where to Find Them
It seems that new kinds of video slots emerge every day, but most can be categorized in a few simple ways. Classic slots provide an experience similar to playing retro mechanical slots. They offer three reels, simple graphics and little to no bonus features. Fruit machine slots are also reflective of vintage themes and utilize the classic fruit symbols on machines of long ago.
The five-reel video slot is by far the most popular type of online slot game today. With scatter and wild symbols, gamble features, free spins and themes reflecting every possible hobby outside the casino, there truly is a fun five reel slot experience for everyone. Some game developers are introducing slots with seven or even nine reels for even more interactive fun.
A Few Things to Keep in Mind
When playing for money online, set a budget and stick to it religiously. It's far too easy to get caught up into the game when there aren't others around to distract you, sometimes with disastrous results. Because of the random number generator used in online slots, your chance of winning big is the same no matter how long you've been clicking "Spin."
If you play with an attitude of fun instead of a driven focus on winning, you'll have less of an emotional attachment to winning. If you can afford to, always bet max on each spin. Free spins and other bonuses are determined based on the amount of the triggering bet, and because these bonuses trigger frequently in video slots, you want to be able to get a decent payout back. And as with any form of gambling, stop when you're ahead.