Fruit Machines
Popular in the UK, fruit machines come about as a result of a prohibition a ban on putting slot machines anywhere other than actual casinos. To meet demand for a slot-style machine that didn't pay out huge amounts of cash as a reward, the fruit machine was developed for use in bars, arcades and pubs.
Fruit Machine vs. Classic Slots
Though at a glance these types of games appear similar, you'll notice that fruit machines have several features that set them apart from classic slots. Fruit machines require more player interaction than classic slots due to the variety of gambling features contained within the games.
These include the cash ladder, where you determine your next move by guessing higher or lower, and a bonus trail, or bonus board feature. It is activated at random points during the game and players must click to stop the icon and find out the bonus prize won.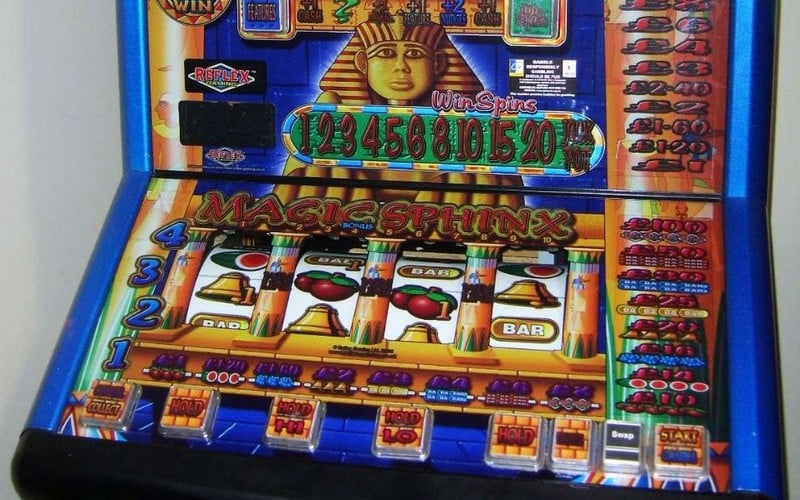 Fruit machines are very similar to slots, though they require more player interaction
Hold and Nudge
Two buttons will tell you if the game you're considering playing is a true fruit machine: the hold and the nudge. By pressing the "Hold" button, a player can hold one or more of the reels still on their next spin. The number of times a player can do this varies by the game, but it's a helpful tool to keep high-value symbols in place and increase your chance of making a good combination next time around.
The "Nudge" button operates similarly, but instead of locking the reel in place, it permits you to nudge it along on the next spin, thus keeping any great symbols live on the reels. Some games allow players to nudge more than one reel for a repeated number of spins.
Gamble Feature
Another way the fruit machine incorporates more player interaction into the game is via the "Hi" or "Lo" gamble buttons. Playable after every win, it presents the user with playing cards and you choose whether the next card will be red or black, as well as its suit. Guessing correctly can double your winnings, but if you guess wrong, you lose everything. Fans of video poker games will be familiar with this feature which is common to many video poker variants.
Fruit Machines Pack a Punch
Fruit machines are very fast-paced games that offer a lot of chances more interaction than regular slot games. Now readily available on the Internet, you no longer need to plan a trip to the UK to enjoy all the fun a fruit machine has to offer.