Christmas Themed Slots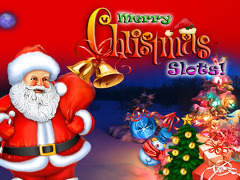 If you're already singing carols, or just looking for an early Christmas present, it's time to join some of leading slot creators for some Xmas fun!
It is the season to be jolly – and Christmas can be made a whole lot jollier by playing some festive slots such as Yule Be Rich, Santastic, Jingle Bells Ride, Naughty or Nice, and Naughty or Nice 2.
Yule be a fool if you don't spend a bit of time on the tinselly treasure hunt that is "Yule Be Rich", and this 1 x 2 Gaming creation offers some festive fun themed prize symbols in the shape of snowmen, reindeer and stockings. Fairies offer a top of the tree 750x your line-bet pay-out, whilst there's loads of Free Spins and Santa Spins to enjoy, as well as Scattered Elves who can multiply your total-bet by 200x.
Christmas can also be fantastic, and combine that with Santa and you've got yourself a "Santastic" slot from Real Time Gaming. Head to the North Pole to win prizes for lining-up Rudolph, Christmas Puddings, Candy Canes and Snowmen. There's also lots of other stuff to look forward to including 6x Multiplying Combination Wilds, Jackpot Spins, Free Spins, and a Festive Feast Feature – making this slot a real Christmas Cracker!
Software team, Viaden are offering you the chance to take a sleigh ride in "Jingle Bell Ride" complete with Christmas music, and along the way you can pick-up some Wild Elves that can win you instant prizes of up to 9,000 coins. There's also Scattered Stockings which can award up to 200x your total-bet, and a Firework Bonus in which can pick loads of symbols to truly make Christmas go with a bang!
One of the biggest questions we all get asked at Christmas is whether we've been naughty or nice, but the Real Time Gaming slot "Naughty or Nice" gives that phrase a whole new meaning. Naughty and Nice are respectively sexy brunette and blonde elves who Santa is hoping are his Christmas present. However, the rolling-pin wielding Mrs Santa has other ideas for her husband. There's lots of extra presents for players though such as Wild Naughty and Nice (oh I should be so lucky), Total-Bet Multipliers, a Free Game Feature, and a Progressive Random Jackpot.
If the ice and snow that traditionally accompanies Christmas isn't your thing, then why not follow Santa to Florida in "Naughty or Nice 2" in which Santa is hoping that warm weather helps raise the libidos of his two naughty elves (it certainly raised mine). This time you can see Naughty or Nice dressed in festive bikinis, whilst in their respective bonuses they're carrying whips and feathers (a kinky Christmas awaits). There's also minor and major jackpots to be claimed, as well as lots of free spins and prize multipliers.
These games also provide lots of Christmas spirit, as there's spin-stakes for everyone starting from only 0.01 coins a spin. There's also lots of fun graphics and animations to enjoy – so don't go all slot game cold turkey on us!