Top 5 UNET Online Casinos
Find out more about making gambling deposits with UNET.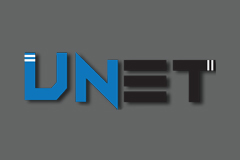 While Europe's banking systems are mostly integrated today, that was not always the case. At one point, international lines made it difficult, slow, and costly to transfer funds between various countries. And while that system is largely a thing of the past, there are a number of signs of this past legacy that are still in place.
For instance, take the UNET system. Today, this is integrated as a part of the BankLink network from Swedbank, but the old brand name is still rather well known in several Eastern European countries. Regardless of the name it is known under, this system allows for fast, secure payments through a network controlled by one of the most trusted names in international banking.
Given how widely available this option is, it can be difficult for users to figure out which site is right for them. Our team of iGaming industry veterans have narrowed down the potential choices to just a few top picks, all of which offer benefits like:
Fast and safe deposits through UNET
A great selection of slots and table games from top software developers
Promotional offers designed to help new players get started with bonus funds
Online Casino Site that Accept UNET
Old Banks Give Way to New
The story of this bank begins with the Hansabank group, which was founded in Estonia back in 1991. Within a few years, the bank has set up subsidiaries and braches in other countries, including in Latvia and Lithuania.
However, by 1998, the Swedish ForeningSparbanken group had purchased more than half of the shares in the Hansabank company, giving them a controlling interest. That eventually led to a complete buyout in 2005, which made the group a subsidiary of the Swedish business – a firm that was now known as Swedbank. Today, all of the banks in this group are operated under the Swedbank name, making them a part of the BankLink program.
Meanwhile, UNET itself is a creation of the Estonian bank SEB Pank, which in turn is owned by the SEB Group – another major Swedish financial services corporation. While the UNET name is rarely used today, SEB does have its own BankLink system that allows for online payments through their checking or savings accounts.
An Easy Way to Pay
In order to get started with this payment option, users do not need any special third-party registrations. However, you will need to have an account at a SEB bank. In addition, you will need to sign up at one of the many online casinos that accept this as a deposit method.
Once these steps are completed, you'll need to head over to the cashier section of your casino's website, and find this option included among those offered. Click on it, and you'll be prompted to let the site know just how much you wish to deposit.
At this point, you'll be asked to log into your online banking account. From there, you'll be presented with a payment order that should have all of the correct details already filled out. Assuming everything looks to be correct, you can then confirm the transfer. In a matter of moments, the funds should hit your gambling balance, allowing you to start playing for real money.
Fast and Simple Transfers
There are several reasons why using this system might be appealing to users. Like many other deposit options, this is a fast and secure way to get money into online casinos. But players may find they have even more trust in this case, when they are using the same Internet banking interface they use to pay bills or make other transactions. Because your bank will be overseeing all of your transfers, there's a level of state-of-the-art security that you just can't get with many other alternatives.
FAQ
Where Can I Use This Option?
This option is primarily available in Estonia, as well as in some other Eastern European nations. There are similar Banklink systems available in other European locations through Swedbank.
Are There Any Fees?
Users should never see any fees when making deposits in this manner. Merchants pay any charges that are assigned to these transactions, and we have not seen casinos pass these along to players in our experience.
Can I Use This for Withdrawals?
This transfer system cannot be used to cash out funds. Instead, players will need to choose an alternative means for withdrawing their winnings, such as a bank transfer or receiving a check in the mail.