Boleto Bancário Casinos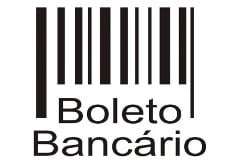 Brazil is one of the world's largest economic powers, and it has become a lucrative target for many online gambling companies. But with a lack of any regulatory regime that licenses casino sites in the country, it can be challenging to process payments through the traditional means that most gamblers are used to.
As in many markets, however, that has simply led players and operators alike to utilize alternative possibilities instead. In Brazil, one of the major answers has been the Boleto Bancário, a kind of invoice that is frequently used as a financial document in the country. Issued by banks and other financial institutions, they authorize a transfer of a specific amount of money, much like a money order or check. A client can then give the order to a merchant, who can cash it at their convenience.
While these have traditionally been paper products, they are now available in web-based versions as well. This has made it possible for online gambling sites to utilize them as a payment method, one that allows for users with access to any number of local banks to make deposits with little trouble.
How to Use This Method
There are a couple of different ways in which a Boleto Bancário – often simply referred to as a Boleto – can be used in order to make a deposit at an online casino site. The only thing you'll need to do in order to get started is to make sure you're playing at a site that offers this as a payment method. For fastest results, you'll also want to have access to an online banking account.
Once you have a casino account open, head on over to the cashier and find the Boleto Bancário option. At this point, you'll need to let the site know how much it is you want to deposit.
Once you've done so, the operator will produce an invoice in the appropriate format that will include all of the relevant details. However, you will still have to input identity information: usually your CPF number (the Brazilian taxpayer registry). Once your information is completed, you'll get your final instructions on how to complete your deposit.
At this point, it is possible that you may be given two options. First, you may be able to make your payments via an online banking system. This will effectively be similar to a regular bank transfer. However, you may need to make note of certain information in order to properly complete the transaction; whatever you need to do will be explained to you in the instructions given earlier in the process (they may even be included on the virtual invoice that is produced).
You may also be able to make your payment at a bank or retail outlet. There are countless such locations that allow such transactions to be completed in Brazil, so finding a venue shouldn't be a problem. However, if you plan on doing this, you will need to be sure to print out the Boleto produced by the website and bring it with you when you go to pay. You can do so with cash or with a variety of other methods.
Top Casino Websites that Accept Boleto Bancário
Advantages
The biggest advantage of using this method is its widespread availability throughout the Brazilian market. Whether you have a bank, a grocery store, a lottery retailer or another point of business nearby, it is quite easy to find a location from which you can pay the Boleto, making this a very convenient option for most players in the country.
This method is even easier to use if you have an online banking account, of course, as this will turn the process into one that can be completed nearly instantaneously. However, it is important to remember that this option in no way requires you to utilize any financial accounts or instruments whatsoever. If you need to, you can complete a deposit in this manner using nothing more than cash. This makes it perfect for two types of players: those who do not have access to a bank account or credit card, and those who are not comfortable sharing that information online.
FAQ
Do I Need A Bank Account to Use This Method?
No, this is not necessary. Only the party issuing the slip (in this case, the casino site) needs to have an account at the issuing bank in order to create a boleto; the client (or player) can then pay the amount due at any retail location or bank of their choosing.
Are There Any Fees Associated With These Deposits?
Banks do charge fees at the time each invoice is paid. This is typically in the range of 1 to 12 BRL. Some casinos may pay these fees for the player when a transaction is completed online; if you are paying in person, however, it is extremely likely that you will be charged this fee. Fees are also charged if you wait until after the printed due date to pay the boleto; after that date, you can also only pay at the bank that issued that particular bill.
Can This Method Be Used for Withdrawals?
To the best of our knowledge, there are no sites that offer this as a withdrawal option. Even if a site was willing to pay via a Boleto, only authorized entities can issue them, meaning most players wouldn't be able to create one.