You are here:
Home
/
Playthrough Requirements
Playthrough Requirements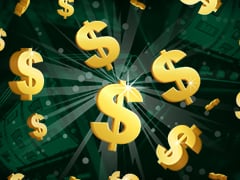 Everyone gets excited at the prospect of a big bonus at an online casino. It's only natural: the promise of free cash that you can use to play your favorite games is very alluring, especially when you might be able to use those funds to make some real winnings that you'll get to cash out later on.
As they say, though, there's no such thing as a free lunch. While online casino sites would love for you to think that you're just getting money for them with no restrictions, there are rules you have to follow in order to cash out your winnings or the bonus itself (assuming it is cashable). The most significant of these is the playthrough requirement, also known as a wagering requirement.
Most players know that these requirements exist, and understand that they are designed to make sure users actually play at a site rather than just take the money offered to them and walk away. But many people who are new to the iGaming community are hazy on the details of what exactly these provisions entail.
The Casino's Protection Guarantee
Put simply, a wagering requirement is an amount of betting you'll have to complete before you can claim some reward, usually a cash bonus that's attached to opening an account, depositing funds, both crypto casinos and regular currencies, or some other promotion. Casinos use these conditions to ensure that they aren't just giving away money: since players have to put the funds in play, they may lose some or all of them, and will need at least some luck to keep the promotional reward in their balance.
Typically, these requirements are expressed as a multiple, but there are still two different ways in which this can be done. First, some deals use a multiple of just the bonus amount. Others use the less favorable multiplier on the combined amount of the deposit and the bonus. In both cases, lower is better for the player, but this can mean that comparing the playthrough requirements of two different bonuses can sometimes be like comparing apples and oranges.
For instance, imagine that two sites are offering a 100% match worth up to $500. The first has a 50x wagering requirement on the bonus, while the second has a 30x playthrough on the combined amount. While 30x might sound smaller, it is actually the larger burden on you. In the first case, you'll have to make $25,000 in bets (50 x $500), while the second requires $30,000 (30 x $1,000) to clear.
To be clear, you do not have to spend, deposit, or lose the amount of this requirement in order to clear your funds. Every bet you make counts towards your total – so playing a slot machine for $5 a spin will very quickly eat away at these conditions. You can even be playing down your required wagering while you make a profit on the games you play.
Not All Play Is Created Equal
In the early days of online gambling, these terms and conditions tended to be pretty straightforward. However, operators quickly figured out that some games made it much easier for players to clear their bonuses than others, and took steps in order to try and protect themselves further in order to make sure they didn't give away too much money through their promotional efforts.
The result is that not all games allow you to clear your bonuses at the same rate. In fact, many casinos only allow you to play slots or a small selection of other options while you are clearing a bonus. As always, it is important to check the terms and conditions of any promotional offer before you start playing.
In other cases, you may see online casinos that give you a more complex menu of options for meeting your betting requirement. In these cases, different games may have various contribution percentages. This number tells you how much of each bet you make counts towards your wagering requirements. For instance, imagine a site says that slots contribute 100%, while roulette counts at 20%, and blackjack counts as 5%. If you bet $100 on each of these games, your contribution in terms of clearing promotions would be as follows:
Slots: $100
Roulette: $20
Blackjack: $5
Sometimes, it is possible that the size of the requirements may change for other reasons as well. The most common one is based on location, as some sites do impose harsher rules on nations that they believe have a lot of players looking to exploit bonuses for profit.
Know the Rules, and Play Accordingly
We've already said it a couple times on this page, but we'll remind you one more time: when it comes to anything bonus related, the best advice we can ever give you is to read the rules before you start playing. This will not only ensure that you understand the playthrough requirements, but will also help you navigate all of the other potential conditions and house rules that you need to be aware of: things like maximum cash out limits, restricted games, what types of play might see the promotion voided, and more.
In the end, a wagering requirement is simply a necessary evil, part of casino promotions that no player ever enjoys but that need to be in place in order for these bonuses to exist in the first place. The best you can do is to complete them as efficiently as possible under the terms and conditions of the site you're playing on, after which you can enjoy your money however you like, either by playing your favorite games or cashing it out and spending it back in the real world.
Want to claim bonuses with fair wagering requirements? One option to get started is our exclusive deal with Sloto'Cash. When you claim your Sloto'Cash bonus you'll get a $250 fixed bonus for a deposit of $50, and it comes with just x40 wagering requirements.