Gathering momentum
Last year, Betfred Sports, the US subsidiary of sportsbook operator Betfred Group, signed a number of deals as it accelerated its expansion across the US. Most recently, the company launched its online offering in Pennsylvania through a deal with Wind Creek Hospitality.
As we look toward the rest of 2021, VegasSlotsOnline News spoke with Stephen A. Crystal, founder of SCCG Management and head of US and Canada development for Betfred Sports. The executive has spent around two-and-a-half years extending Betfred's North American reach, and he's certainly bullish about the market's bright future.
In the second of a two-part interview, Crystal reveals Betfed's plans for 2021 and gives his opinion on the real potential of US sports betting and iGaming.
How has Betfred fared one year on from the beginning of the pandemic? Did you see much detrimental impact from the crisis?
There was an impact in the UK because of the closure of betting shops. The silver lining is that it didn't stop our momentum in the US. In fact, it allowed us to probably focus more attention on our growth there. By virtue of that, we're going to be announcing more than a handful of new deals this year.
Could you give us a summary of a few of those deals?
We've already announced four markets and we're live in three of them: Pennsylvania, Iowa, and Colorado. We're going to add Nevada with the Mohegan Sun Casino sportsbook at Virgin Hotels Las Vegas in late spring/early summer, subject to licensing approval.
big states and big opportunities
Then, we are going to be announcing projects very soon in states like Louisiana, Virginia, Washington State, and Arizona. These are big states and big opportunities.
You mentioned your upcoming launch in Nevada. What are your expectations for that market? How important do you expect it to be to your US operations?
Our headquarters are in Nevada, which is still the capital of gaming in the US. Obviously, Nevada has an established market that we think we can bring something to.
Betfred to recast itself as a company that can appeal to a younger audience"
I think we picked a great project. The Virgin project is going to be oriented towards the next generation, so it allows Betfred to recast itself as a company that can appeal to a younger audience.
This year, we've already seen lawmakers in a number of states look to legalize sports betting to raise vital funds in the wake of the pandemic. Which other states are you keeping an eye on for future legislation?
I spent the last few weeks in Texas going door-to-door with professional sports teams. That's the second-largest state in America. It's a huge prize and people didn't expect it to be in play.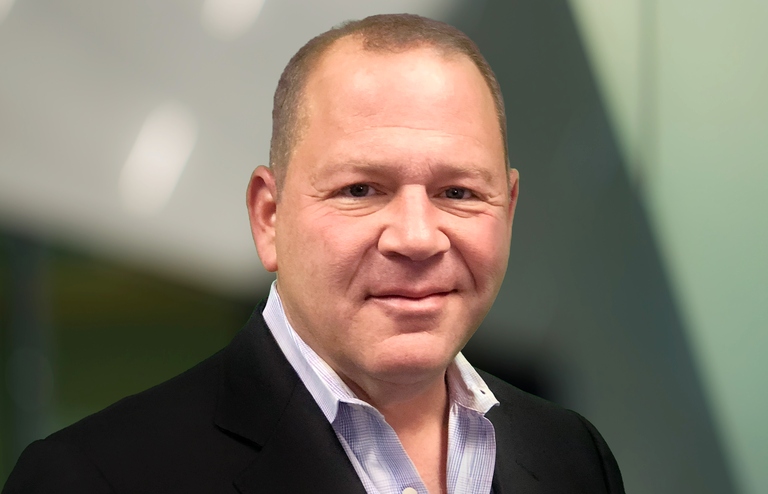 We've also got California and Oklahoma. New York is another big prize which has limited market access, but we're working hard there. We're also focused on markets that have already been approved, such as Arkansas and Mississippi.
With sports betting well underway in a number of states, has the US consumer's desire for sports betting met expectations so far for you?
I think that, in general, it's exceeded expectations for everyone. Obviously, it's very competitive. Companies are spending more to acquire a customer than they're making from that customer. That's the market we are in now because most of the top companies, like DraftKings, MGM, and Caesars, are focused on market share, not profitability.
We run Betfred like a family business, so we have to be profitable for our partners. We can't just spend into oblivion and chase customers that may be customers today, but not tomorrow. We have a much more long-term view.
What is the full potential of the US market in your opinion? Do you think sports betting revenue will eventually contribute the vast majority of the US's gaming revenue?
The view I've held from the beginning is that over time, iGaming and sports betting will be two, three, four times the size of the existing infrastructure we know as US gambling. I would say there are some bright spots, such as New Jersey, which show the type of growth you can experience. New Jersey surpassed Nevada in terms of sportsbook handle in less than a year.
everything happens faster in America; it's just a fact"
I think it's going to take time for people to catch up. It's going to take time to educate people. But everything happens faster in America; it's just a fact. We innovate faster. If it took a certain amount of time in the UK for the gaming industry to mature, then it will take that much less time in the US because there is so much money being spent here to develop it.
How is the Canadian market looking? Do you have much hope for the widespread legalization of single-event sports betting?
It's always hard to predict what any government is going to do, and Canada is no different. Everyone is hopeful that it's heading that way, and we've placed a team there to prepare for it.
Our partners view Canada as an extension of North America. The cultures are similar and it's the same sports, with greater emphasis on hockey. I think you're going to see things open up there sooner rather than later.