Twenty years ago, if you wanted to bet on football, the choice was simple – head to a bookie on the high street. Now a conference in April in London is outlining the myriad ways in which 21st Century punters can place their money on the beautiful game.  
Hills, Ladbrokes or Corals were once the three betting shops found in most towns and when they opened – especially at 9:30 on a Saturday morning – you could grab one of the special stubby pencils only seen at a bookies' and fill in a fixed-odds coupon.
Changing times
Fast forward to today and the choice for someone who wants to bet on a football match is bewildering. On Sunday April 1 Chelsea are at home to Spurs. It's live on Sky and if I want to back one of the teams, five seconds online offers me the choice of more than 20 different bookmakers.
And I don't have to restrict myself to who wins: I can bet on the correct score, the first goal scorer, what the result will be at half-time, Spurs winning if Chelsea score first, which team gets the first corner…
The possibilities are endless. For a Premier League that is live on TV, there will be more than 200 different markets that you can bet on.
And that is before you factor in mobile technology allowing me to bet "in-play" (after the game has kicked off) and to build my own bets (Chelsea to win 2-1, Hazard to score first and – may as well go for it big time – both teams to have a player sent off.)
Betting on football is increasing at an exponential rate. With the World Cup in Russia this year set to feature 32 teams – from Iceland to Australia and Argentina to Japan – it won't be just the sport that is going to all four corners of the world but betting on it as well.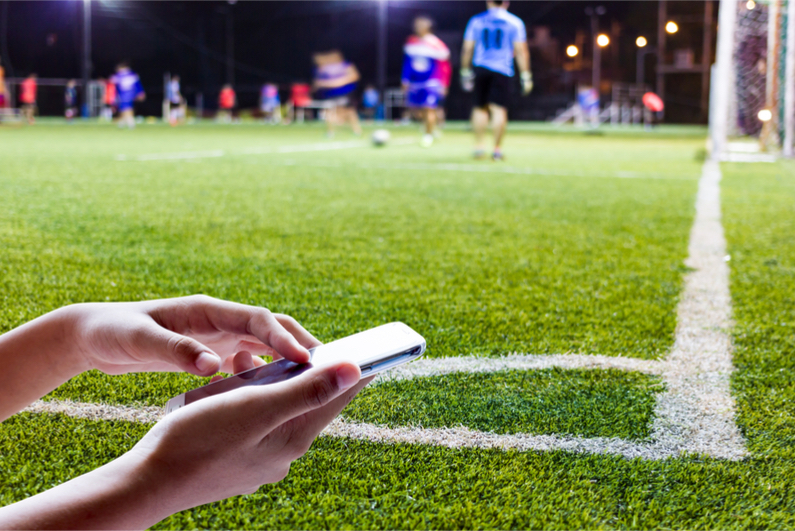 Small wonder then that Stamford Bridge is hosting another football event before Chelsea kick-off against Spurs. From Tuesday until Friday the ground is hosting the Betting on Football conference and exhibition, described by the organizers as the "largest sports betting event of the year".
There will be 200 speakers from around the world in 40 key sessions, covering not just the scale of football betting around the world but – to put it bluntly – how to tempt you and me to place a lot more bets.
So as well as leadership, marketing and media and profiles of the various countries, over 1,500 industry leaders will be considering how to engage customers through bonuses; how to get them to bet on live sports and how to keep new customers involved and interested throughout the nine months of a football season.
They will then go on to consider how to market to us through social media – specifically Twitter and Facebook – the benefits of sponsoring sports events and, something we have written about recently, the scale of the opportunity offered by Daily Fantasy Sports.
Online betting growth
Inevitably they will also need to turn their attention to the darker side of betting on football – the ongoing battle with match-fixing. When you are offering customers so many markets, it is inevitable that players, or people putting pressure on the players, are going to decide that giving away a few extra corners when you are 3-0 in front doesn't really matter.
At the moment there are suggestions that 1% of matches give rise to "suspicious betting patterns". With upwards of 50,000 matches taking place around the world each year, that is a lot of games that are not played according to the rules.
The worldwide market for betting on football is enormous, and as far back as 2013, the global market was estimated to be worth £435bn to £625bn a year.
Factor in technological developments since and the explosion in markets – especially in Africa and Asia – and you are clearly discussing a trillion-pound industry. Little wonder that a new online bookmaker seems to appear almost every week.
Betting on football is now a sophisticated worldwide industry that – as this week's conference shows – has its sights firmly set on further rapid expansion, especially among the younger, internet-savvy generation. The man in the bookies with the stubby pencil has been well and truly left behind…