An unprecedented crisis
It's difficult to imagine the freedom the world possessed just one year ago. Retail stores were full of shoppers happily spending their hard-earned cash, moviegoers packed out theaters awaiting the next big picture, and sports fans cheered in stadiums buzzing with life.
The reality today paints an entirely different picture. Although certain areas of the globe have returned to some semblance of normality, the vast majority of people are still living a restricted existence – all too used to the sight of hand sanitizer and surgical masks.
the world's casino operators faced a serious test of character throughout 2020
Far from being immune to the impact of COVID-19 restrictions, the world's casino operators faced a serious test of character throughout 2020. Almost one year on from the beginning of the crisis, the pandemic's true impact on traditional casino markets is now clear to see.
Measuring the damage
According to American Gaming Association (AGA) data released last week, US commercial casino revenue fell by 31% for 2020. The total of $30bn, which included contributions from iGaming and sports betting, marked the first market contraction since 2014. It was also the lowest gaming revenue total since 2003, with the market losing out on $14bn in casino revenue year-on-year.
AGA chief executive Bill Miller said the results showed the "economic realities of COVID-19."
Meanwhile, data from the Macau Gaming Inspection and Coordination Bureau (DICJ) has revealed the extent of the damage to the region's casino industry – evidently the worst of the three markets. Gambling venues posted total revenue of $7.57bn for the full-year 2020, showing a staggering 79% decline from 2019 levels. Overall, the market was down $28.93bn year-on-year, dwarfing US total losses.
Europe's operators seemingly fared best out of the three markets, losing an estimated $10.6bn in revenue from 2019 levels. According to European Gaming and Betting Association (EGBA) estimates, however, it means the region's land-based market revenue – including casinos and sports betting retailers – fell considerably by 33% year-on-year in 2020, reaching $49.6bn. The projected drop is indicative of the impact of stringent and extensive European lockdowns.
Vegas an indicator of US struggles
There is no better place to gauge the effects of coronavirus on the US casino industry than the self-proclaimed gambling capital of the world – Las Vegas, Nevada. In late March 2020, Vegas casinos closed for the first time since the assassination of JFK in 1963. While poker tables and slot machines gathered dust, Nevada casino revenue dwindled to almost nothing.
The effects of this are clear to see in the state's full-year 2020 gaming revenue data released by the Nevada Gaming Commission last month. The state posted its worst full-year gross gaming revenue (GGR) since 1996. At just $7.87bn, the total was down 35% year-on-year. For December, the Las Vegas Strip saw its worst full month in 27 years.
state posted its worst full-year gross gaming revenue (GGR) since 1996
Nevada's gambling revenue decline was typical of casino markets across the US last year, albeit slightly exaggerated. The nation's casinos lost 27% of normal operating days because of mandated COVID-19 closures. As a result, Pennsylvania gaming revenue fell by 22% for 2020, while New Jersey posted a drop of 17%. The same can be said for other substantial markets, such as Michigan (-57%), New York (-60%), and Mississippi (-17%).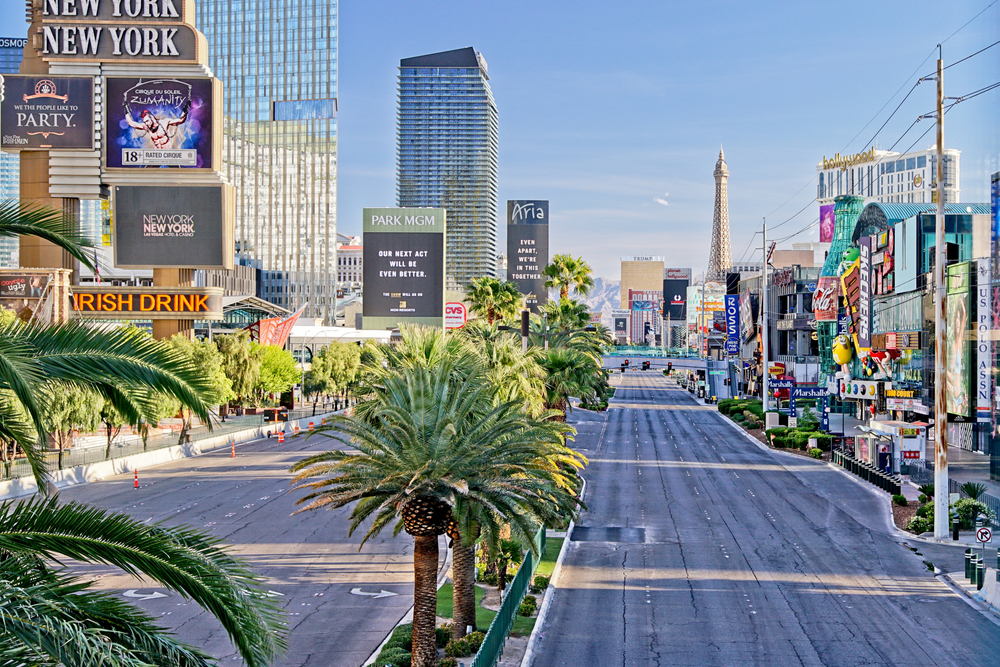 That said, there is hope for the market's recovery as restrictions gradually lift, particularly in Vegas. Speaking with VegasSlotsOnline News earlier this month, industry executive Stephen A. Crystal was bullish that Vegas will "come roaring back." The head of US and Canadian development for Betfred said optimism was rife among Sin City casino executives. He predicted a return to growth in under two years.
Major casino operator MGM Resorts International has expressed the same level of confidence, With CEO Bill Hornbuckle anticipating a 90% recovery in resort business by 2022.
Cracks widen in Macau
Unlike casinos in most US markets, Macau venues closed for just two weeks in February last year, but the pandemic's impact on casino revenue was no less severe.
As a prime destination for gambling tourists, Macau casinos struggled with border restrictions imposed because of the pandemic. Only 250,000 visitors arrived in Macau in the month after casinos reopened, down 92% year-on-year. Although authorities eventually eased border restrictions, visitors have been slow to return to the gambling hub.
Las Vegas Sands' Macau GGR fell 81% in 2020
For casino operators with Macau venues, this drop in travel numbers proved disastrous for revenue. Las Vegas Sands' Macau GGR fell 81% in 2020 to a total of $1.7bn. Similarly, MGM Resorts International and Wynn Resorts also posted year-on-year losses for their Macau operations. They saw full-year revenue declines of 78% and 89%, respectively.
Understandably, Macau ended 2020 with its worst gaming revenue since 2010. However, the region saw its 15th straight month of year-on-year revenue decline in December. This suggests the pandemic may have only worsened an already existing issue – namely, that Macau's VIP gambling revenue is shrinking. The segment dropped by 80% in Q4 2020, while mass-market share reached its highest levels on record.
In the past, Macau has been heavily reliant on high-roller gambling, so this decline in VIP revenue will be greatly concerning for its casinos. However, the market's industry giants are far from abandoning ship. Las Vegas Sands CEO Rob Goldstein recently said the company is ready to invest another $10bn in Macau. Meanwhile, MGM's Board reaffirmed its commitment to the Macau market earlier this year.
As for Macau's full recovery, JP Morgan analysts have predicted a return to 2019 gaming revenue levels in Q3 2021. Morgan Stanley, on the other hand, forecasted a return to growth in the full-year revenue of 2022.
UK lockdowns clip casino wings
Coronavirus first swept across Europe in mid-March 2020, causing widespread lockdowns in the majority of countries. As infection rates and death counts rose, casino revenue tumbled. The UK proved a prime example of this, mainly thanks to its government's treatment of the crisis.
casino venues remained closed for almost five months
UK Prime Minister Boris Johnson ordered the shuttering of casinos in March. Despite betting shops reopening three months later, casino venues remained closed for almost five months after the first nationwide lockdown. Brick-and-mortar casinos in some areas of the UK endured further closures after this, with London being one of the worst-affected cities.
Speaking with the Evening Standard last year, Simon Thomas, CEO of the Hippodrome Casino in London, described the government's lockdown policy as "farcical". He said constant delays to reopening had proven expensive for casinos across the country, costing some "hundreds of thousands of pounds" in reopening investment.
For some, the financial burden of endless lockdowns in the UK was too high. Revenue decline forced casino operator Genting UK to permanently close down three of its casinos and all of its live poker rooms last summer. The company said the "heartbreaking decision" would mean 1,642 of its employees faced the possibility of redundancy. Earlier this month, one more Genting UK casino shut its doors for good.
The future of the UK casino market is not quite as clear as that of Macau and the US. The region remains under full lockdown conditions after a third wave of the virus, and Prime Minister Boris Johnson is yet to establish his plan for a return to normality. In a statement last week, the Betting and Gaming Council urged the UK government not to exclude casinos from reopening plans this time around. Sadly, for the likes of Genting UK, the damage may have already been done.