In the United Kingdom, MPs are calling for stricter regulations to be brought in for gambling advertisements. They want to see similar rules to the ones introduced for the tobacco industry. Politicians see the rising levels of gambling addiction rates as a serious cause for concern.
What is the issue?
The number of people addicted to gambling has risen sharply in recent years. The government has been taking some steps to curb this epidemic, with an increased emphasis by politicians to start treating this as a public health issue.
Recently there was a reduction in the maximum stake of fixed-odds betting terminals, which have been widely condemned for being addictive. This max stake was restricted to £2 ($2.65) from a previous max of £100 ($133).
A group of MPs has come together to tackle this issue and it is looking at a number of different avenues to curtail these addiction levels. One of its aims is to stop gambling-related ads being shown on live sporting events because this is exposing a young audience to gambling from a very early age.
Some notable members of the group include the shadow culture secretary Tom Watson and the ex-Conservative minister John Hayes. They have put together a number of proposals for the government, looking to mimic the approach New Zealand has taken whereby gambling laws are controlled by the Department of Health.
The group claims "the onus of social responsibility [remaining] subject to the self-regulation of the licensee is not working". The current loopholes in legislation mean that gambling companies can continue to operate as they see fit "without fear of meaningful sanction".
Young people most at risk?
A lot of gambling ads offer endorsements from famous figures, such as Ant and Dec and West Ham FC youth players that many young people would see as idols. There is often a message put across that gambling is a rite of passage and a way of life.
In 2016, a study by the UK's Gambling Commission reported on the extent of gambling activity in England and Wales. The report said 16% of children between the ages of 11 and 15 had gambled within one week of the survey, compared with 8% who had consumed alcohol in that time frame and 5% who had smoked.
It was in 2016 that the Football Association (FA) entered into a £4mn annual sponsorship deal with Ladbrokes. The chief executive of Ladbrokes Jim Muller said that his company were aiming to "ramp up our marketing spend in those places where we know our customers are engaged. Being at the heart of football in this country is precisely what I had in mind." Sports and gambling are now seen as one and the same.
Further research by the Gambling Commission suggested 61,000 of 11-16-year-olds in the United Kingdom are addicted to gambling or are currently at risk of becoming addicted. Young people are a lot more likely to become addicted due to the nature of their developing brains.
Could these changes work?
A study by the Victorian Responsible Gambling Foundation in Australia suggested more than 75% of children as young as eight years old were able to recall the name of a sports betting brand.
Lord Alan Sugar has called for a ban on all gambling ads around sports events and labelled the idea of having a warning on adverts as being "pathetic".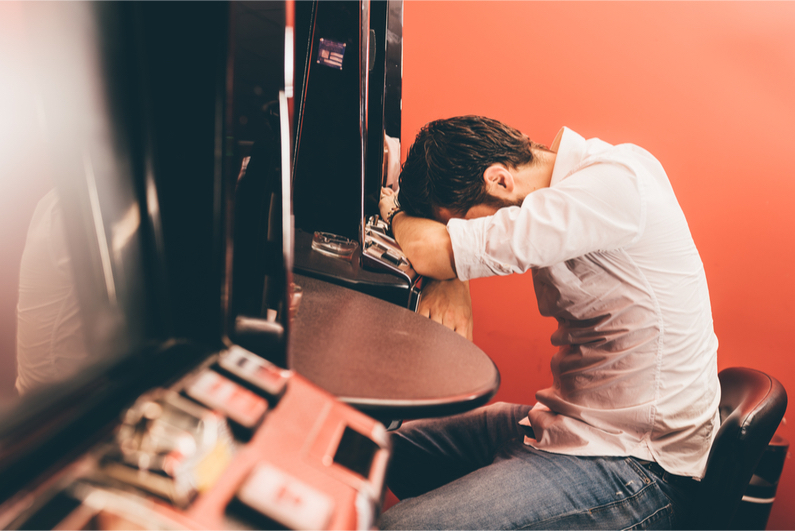 There has not been much of a response from the gambling companies to date regarding these proposed changes. In the recent past, Australia passed similar laws regarding the advertising practices of gambling companies.
There was an interesting parliamentary enquiry that took place regarding the matter back in 2013 which showcased how some leading gambling companies viewed such a ban. This saw a back and forth discussion between politicians, gambling companies, television networks, expert researchers and reporters. One of the main issues revolved around underage children being exposed to gambling adverts.
Betfair's Giles Thompson attempted to defend how they advertised: "I think it's important to recognise that when we advertise, we're not targeting people who don't have a propensity to have a bet, we're targeting people who are currently betting. That's the primary aim of the advertising that we do. It is specifically targeted."
But gambling researcher  Samantha Thomas said children "have a very high awareness and recall of brands" which is "unprompted".
She added: "So when we ask young people whether or not they know of any gambling brands or gambling industry brands, they're able to come up with at least two or three names of companies. That's concerning for us."