Countries across Asia are increasing their efforts to stamp out illegal betting ahead of the inevitable betting bonanza that will come with this year's World Cup, due to start in Russia on June 14.
Vietnam has made a start as authorities in Vinh Phuc province this week announced charges against 22 people, alleging involvement with a betting ring that processed bets via a password-protected site.
Police said their investigations suggested the ring had handled bets worth VND 200bn ($8.7m, £6.2m) in the last half of 2017 alone.
These charges follow the breaking of another, much larger illegal betting ring which – unfortunately for the authorities – had ties to the country's top cybercrime policeman, as well as two highly successful technology businessmen. Figures bandied about for this bust – which happened last month – were around $44m (£31.3m).
Clearly there are going to be plenty more stories like this as we approach the World Cup, with the first game now just ten weeks away. Gambling volumes in Asia will be huge and – given that virtually all the Asia-Pacific countries don't allow gambling – then illegal betting rings are going to flourish.
The last major football tournament was Euro 2016, held in France and won in extra-time by Portugal. For that tournament, Interpol teamed up with police in eight countries, including China, Malaysia, Singapore, Thailand and Vietnam, in a bid to crack down on illegal betting.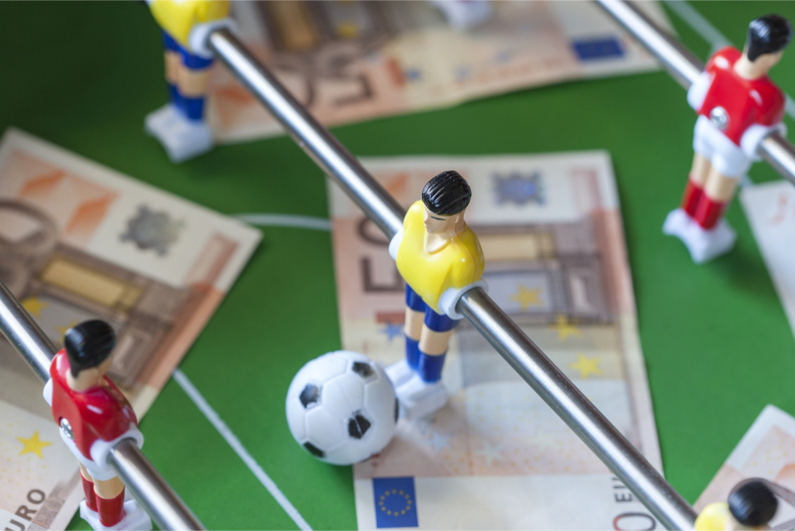 Two years earlier a similar operation for the 2014 World Cup resulted in the arrest of over 1,400 people in illegal betting rings that reportedly handled $2.2bn (£1.57bn) in bets.
But it is likely that the arrests will be little more than the tip of an iceberg. The World Cup is the biggest football tournament on the planet and it is attractive to big gamblers because – in simple terms – you can get a big bet on.
With the greatest possible respect to the fans of the two teams, if Accrington Stanley are at home to Luton Town it is not a game that is going to attract worldwide coverage. Both teams have a small fanbase (in global terms) and the result of the game isn't going to cause many ripples in the Far East.
So even if an illegal betting ring has fixed the result of the game, that knowledge may be of limited value, as bookmakers will not accept big bets on an untelevised League Two game in England. When the betting regulators talk about "suspicious betting patterns" that is exactly what they are talking about.
But if Brazil are playing Germany, or Italy have a crucial game with Argentina, then the potential for gambling becomes enormous, especially with the bookmakers ready to offer ever more markets on each match.
Hand-in-hand with that proliferation of markets, however, goes the temptation to fix games. As we wrote recently, plenty of players in the World Cup will be earning a fraction of the amounts the sport's superstars earn. The temptations are obvious – especially if the result of the game doesn't matter, as can often happen when qualification for the later stages of a tournament is decided by an initial group stage.
There are plenty of anecdotal stories of games being fixed at the last World Cup, and of players getting themselves sent off in order to land bets.
We can expect to see more action from police forces to clamp down on illegal betting and, when the tournament starts, authorities across the globe will be on the lookout for irregular patterns of betting. Presumably, that will not include my £5 on England going out on penalties.