Online casino content provider NetEnt continues its northward march within the sector, recently announcing strong results for the 2017 fiscal year.
Buoyed by the signings of eight new online casino customers, representing 11 new sites overall, NetEnt booked a 4.7% gain in revenues for the fourth quarter of 2017, year over year.
That modest gain, however, came within an overall solid year for the company. NetEnt's full-year revenues for 2017 were up 11.7%, to SEK (Swedish krona) 587m (US $73.3m.)
That slight setback in Q4 of 2017 also appears temporary, attributed in part to ongoing games and platform development, including NetEnt's Live Casino product.
There have also been costs associated with NetEnt's corporate move to "newer and larger" offices in Malta, which continues to attract new corporate gambling businesses from around the globe. Soon enough, NetEnt's earnings are likely to be announced in euros rather than kroner.
According to NetEnt's president and CEO Per Eriksson 2017 was "another eventful year with profitable growth for NetEnt, even though we had expected a much better outcome".
He added: "In 2018, we are increasing our commercial focus and optimizing our organization to make sure that revenues grow more than costs. I look forward to a new year with more game releases and product news than ever for NetEnt."
Part of that was the steady acquisition of new customers throughout 2017. NetEnt inked content deals with 37 customers, helping to launch a total of 35 new online-casino sites during the calendar year.
New titles expected to spur further growth
Part of NetEnt's recent success has been its ability to bring new titles online, including several with plenty of existing brand-name recognition. NetEnt rolled out the new Planet of the Apes game and Finn and the Swirly Spin in the fourth quarter of 2017.
Planet of the Apes is a title with multi-generational appeal, while NetEnt has taken a different direction with Finn and the Swirly Spin. According to Mr Eriksson, Finn features "a ground-breaking game with a new type of game mechanic, developed to offer the ultimate mobile gaming experience".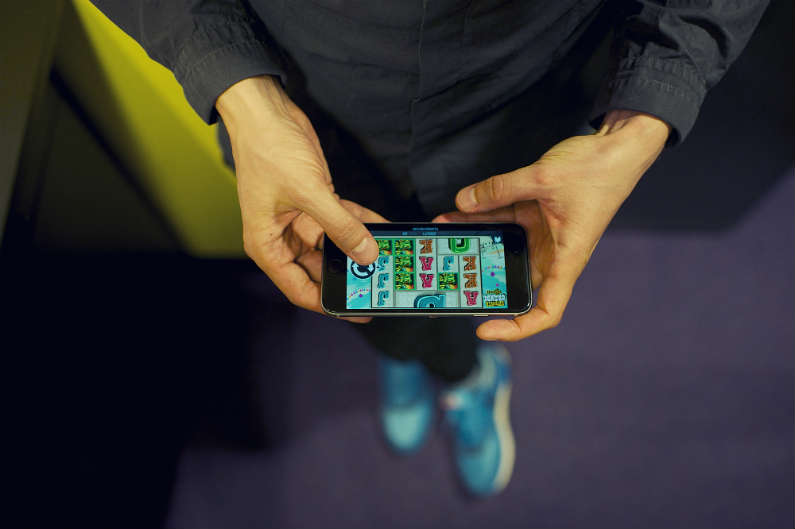 Mobile gaming accounts for a little more than half of NetEnt's business, and it receives the company's development priority. In the fourth quarter of 2017, NetEnt also released its mobile Live Casino Blackjack offering.
NetEnt unveiled two new branded titles, Jumanji and Vikings at the recent ICE Totally Gaming conference in London.
Overall, the company plans to release about 20 new titles this year, in addition to another title announced at ICE called Narcos, based on the hit Netflix series.
Re-regulated markets key to future
NetEnt sees online and mobile as continuing to outpace land-based gaming, and the company plans to be part of that growth.
Mr Eriksson said: "The global market for online gaming continues to grow, supported by digitalization and the mobile development.
"We are challenging the traditional gaming industry with our digital business model and see that the migration to online from offline continues unabated. Only 5% of all casino gaming globally takes place online, the rest still occurs in land-based gaming environments."
Mr Eriksson noted that some of NetEnt's best numbers have come from such "re-regulated" markets as the United Kingdom, Italy, and the US State of New Jersey. Meanwhile, the company's first stronghold, in Nordic countries, has lagged a bit in the face of uncertain market conditions.
"For 2018, we see conditions for profitable growth, supported by a large pipeline of new games, growing revenues from regulated markets, the mobile channel and new customers to be launched," Mr Eriksson added.