Bingo giant tombola is continuing to record massive growth in the online market, with profits from 2017 showing an increase of more than 50%.
Located in the north-east of England, the big tech employer is not just a success in the UK, but also in Europe.
As the biggest online bingo site in the UK, it is also credited as the number one outlet in both Italy and Spain, boasting more players than any other bingo site.
But although it robustly batted away Brexit concerns after the 2016 referendum, recently the firm has adjusted its five-year plan to cater for negotiations.
The company has been in the bingo business for 50 years, and most of its technicians, software developers and chat moderators are based at its headquarters.
'Growth of market share'
The firm's recent results, for the year ending 30 April 2017, show a 24% lift in turnover. Operating profit increased 17% to £13.5m, and profit for the financial year was £15.3m, a 54% increase on the previous year's £9.9m.
The company's founder and chief executive Phil Cronin said tombola "continues to thrive and grow its market share across the UK and Europe".
He added: "The group's net profit before tax also increased during the year to £13.8m from £11.9m, which is also a result of the introduction of tombola arcade.
"The group is focused on the continual research and development of its products and invests much time and resource to ensure the highest quality of its product."
Mr Cronin told BQLive: "The principal risk and uncertainty the company faces is Brexit. There are still a number of Brexit scenarios which may cause issues with trade in Spain and Italy.
However, the management team is currently in the process of reviewing options to ensure the company has contingency plans for business continuity."
Brexit creating additional costs
But as tombola outlets in Europe take payment in euros, managing director Murray Chisholm cautioned after the 2016 referendum that he had seen a decrease in income streams, thanks to currency fluctuations.
Speaking to PoundSterlingLive shortly after the referendum, he said: "As we generate revenue in euros in both the Spanish and Italian markets and convert this back to GBP, the decrease in the value of the pound hasn't been beneficial in the short-term.
"However – as we have been live in these markets for over five years, we have found that currency fluctuations tend to even themselves out."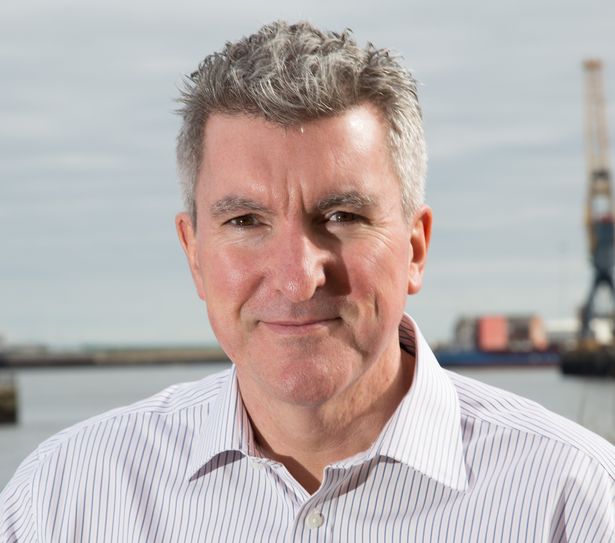 It is worth noting that the company's marketing budgets have not been affected by Brexit and they are still firmly committed to their UK and European markets and are regulated via Gibralter.
With such a loyal player base across Europe, pricing for customers remains a critical sticking point for Mr Chisholm.
He said: "Pricing and margins stay as they were before Brexit, despite an increased cost of marketing and advertising through social media bought in euros.
"We remain committed to our long-term strategy, and at this stage in the Brexit journey, we have no intention to change our long-term view. In the short-term, it's very much business as usual."
Indeed, it has been for the growing firm. The company, which was the sponsor of the most recent series of ITV's I'm A Celebrity…Get Me Out of Here, continues to adapt its latest plan to tackle the thorny issues of trading in Europe while the UK is currently trying to detangle itself from European Union regulations.
Talent acquisition
Three months before it moves into a new £7m headquarters, tombola also plans to work with local colleges and universities to attract talent to the region.
Mr Cronin said expansion into new territories is on the cards.
He added: "tombola has continued to grow at an outstanding rate while consistently delivering an innovative and original portfolio of online entertainment for our customers and exceptional technical performance, support and customer service.
"We are nearly three years into our five-year 2020 strategy and ahead of our own projections for the forthcoming year.
"The opening of our new HQ in Sunderland is a crucial element of our future development, expansion and growth plans. It will also assist us to achieve our aim to significantly increase the size of our north east tech team by 2020."
Recent accounts show the company paid dividends of £7m during 2017, and it awarded charitable donations of more than £140,000 to local charities. There was also an increase in shareholder funds, from £19.9m to £28.3m.
The UK Gambling Commission estimates bingo draws in as much as £1.6bn for the economy.