Knowing players better
Whether you're in the iGaming industry or just love playing on slots, its likely you've heard the name Red Rake Gaming. Toting itself as a supplier that focuses on experience, research, and quality, the company has now released a substantial portfolio of slots and other games in regulated markets across the globe.
Red Rake recently made it into VegasSlotsOnline News' Slots of the Week feature for its Nordic-themed slot Vikings Journey. Since then, the operator has also released Tiki Goddess, which also proved a real hit in the VSO News office.
two exciting new games
We caught up with Maria Lopez-Luna Medina, the marketing manager of Red Rake Gaming, to get her insight into the company and these two exciting new games.
What has Red Rake learned since its entry into the real-money iGaming sector to help set it apart from others in the industry?
We entered the sector six years ago and we have learned a lot in this time. Now we know our players much better, which allows us to make very attractive slots.
It's a very competitive space as you know. What do you think iGaming firms are doing right at the moment?
The competition is very high and you always have to work more than 100% to get the best results. You have to be quick and know how to adapt to the new changes in regulation so we don't lose any markets.
You recently continued your global expansion through a new deal in Buenos Aires. How do you ensure that your games are going to meet players' needs in each new region you enter?  
Whenever we enter a new market we try to find out about both the regulations and the tastes of the players. In addition, our games are always translated to the markets where we are as we believe that it is important that the user can play in their language.
Were any markets particularly challenging to enter from a regulatory perspective?
The US market is the most difficult one as each state has it own licensing process and the due diligence of each is extremely extensive.
Red Rake recently made it into VSO News' Slots of the Week for Vikings Journey and has since released Tiki Goddess. Can you explain a bit about what makes these games so special?
Vikings Journey is so much fun to play. It features two special symbols: the Viking and the King. The game triggers respins with these symbols, but it is the combination of the two that you want. The Viking chases and slays any King in sight, leaving wilds on the way. It includes very nice animations, wins, and a bonus minigame as well. Altogether, this gives a high consistent payout experience.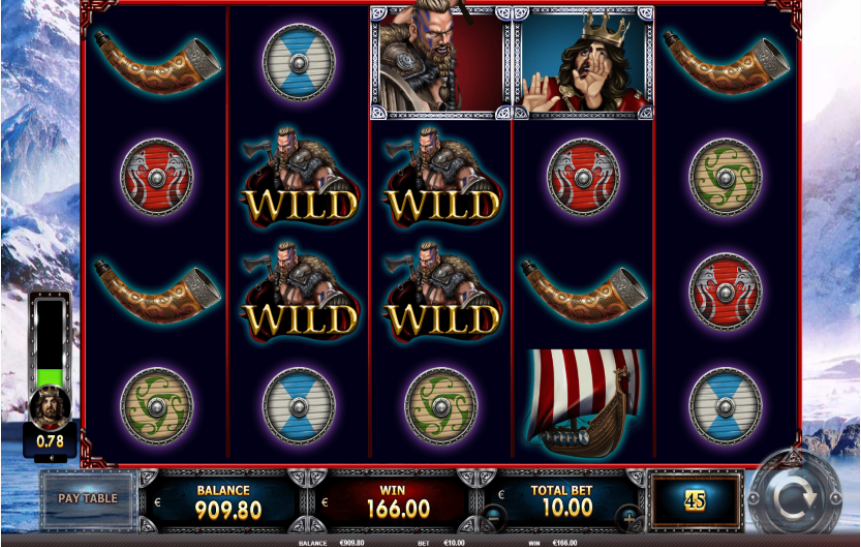 Meanwhile, Tiki Goddess is an engaging game. The Tiki features mean the excitement is always sky high. The slot features Tikis with wins and five special Tiki symbols that grant those wins, each one in a different way. You can get respins to obtain more Tiki wins or multiply their value.
The Free Spins feature incorporates all these Tiki symbols
You can also expand the Tikis on the reels they appear or simply collect them. The Free Spins feature incorporates all these Tiki symbols and adds an accumulator for the values of the Tikis that appear during the feature. At the last respin, this accumulator is displayed as a huge Tiki symbol and then a last free respin is launched, if you get a Tiki Collect symbol in the last reel, the accumulated win is yours!
Your next release is the Million 777 Wheel. Can we hear a bit about this too?
Million 777 Wheel is a new game in our Million 7 saga, so it is millionways with a lot of features in the classic fruits theme. It has all the features of its predecessor Million 777, like the Money Collect, the 777 Minigame, and scatters, respins, multipliers… and a new three wheel roulette with multipliers and MINOR, MAJOR, and GRAND prizes.
What else does Red Rake Gaming have in the pipeline?
2023 is full of challenges for Red Rake Gaming. We want to increase the number of slots that we release per year by 20%. Next year, we will also enter new markets such as Bulgaria, Switzerland, Lithuania, and the United States. Our offices will continue to grow both in Malta and in Valencia to continue with the level of demand that the sector sets for us.