Loopholes and addiction
In California, the political battle over opposing sports betting propositions is heating up. On one side, a coalition of commercial betting operators including FanDuel and Draftkings has backed Proposition 27 for online betting. Meanwhile, the majority of California's tribes support Proposition 26 for in-person wagering in tribal casinos.
political campaign spend is expected to reach the state record
Both groups are fighting tooth and nail for votes on the November ballot; so much so that the combined political campaign spend is expected to reach the state record of $500m by the time the vote rolls around.
In light of this, VegasSlotsOnline News has spoken to one side of that debate. Kathy Fairbanks of Bicker, Castillo & Fairbanks is leading the charge for the No on Proposition 27 campaign. The public affairs strategist believes that betting controlled by commercial operators is a bum deal for Californians, and she told VSO News why.
Firstly, can you explain why you believe Proposition 27 is a bad deal for California?
The out-of-state commercial operators behind Prop 27 are looking at California as a huge market to make a ton of money, and they've written an initiative that does exactly that for them. 90% of the profits from Proposition 27 immediately flow out of California and into the pockets of the out-of-state corporations that are bankrolling it.
Of the 10% that they designate for California, they've written in so many loopholes that Californians will not get nearly as much as they predict. They are allowed to deduct federal tax and even the $100m licensing that they're boasting will bring revenue to California will be deducted from the 10%.
they can keep offering as a way to deduct, deduct, deduct
They have also written in loopholes to allow them to deduct free bets and promotions from this total, and there is a specific provision that says there can be no limit on how many they offer. That way they can keep offering as a way to deduct, deduct, deduct what they owe. In the end, the total California receives could actually amount to zero.
On top of this, online gambling is far more addictive than other kinds. It will turn every cell phone, laptop, and tablet into a gambling device, and there is no way to prevent underage gambling. Kids are easily able to set up fake accounts to bypass safeguards.
Why do you believe Proposition 26 is the best option for Californians?
Prop 26 allows customers to bet in-person at any tribal casinos, as well as the four regulated racetracks. We think it's the more responsible way to introduce sports betting in California. We are able to give customers what they want but they have to go in person show their ID. That way, a staff member can verify that they are an adult who can legally gamble.
The measure also provides funding for California. There's a 10% tax on racetracks for their sports betting revenue and the tribes enter into compacts with the state through which they share a portion of their gambling revenue. They're already doing so with their casinos and Proposition 26 will see this amount increase with revenue share flowing straight to California.
70% will go toward the state general fund
Part of this revenue will go toward problem gambling addiction programs and gambling enforcement, and then 70% will go toward the state general fund. We think this is the best approach because it allows elected officials to allocate the funding wherever it's needed, whether this is education, wildfires, transportation, or for the homeless. We don't know what the state priorities will be five to ten years from now.
Proposition 26 also keeps the promise that California voters made to the tribes more than 20 years ago when they granted them the exclusive right to operate gaming in the state. Prop 27, meanwhile, undercuts that promise and tribal self-sufficiency.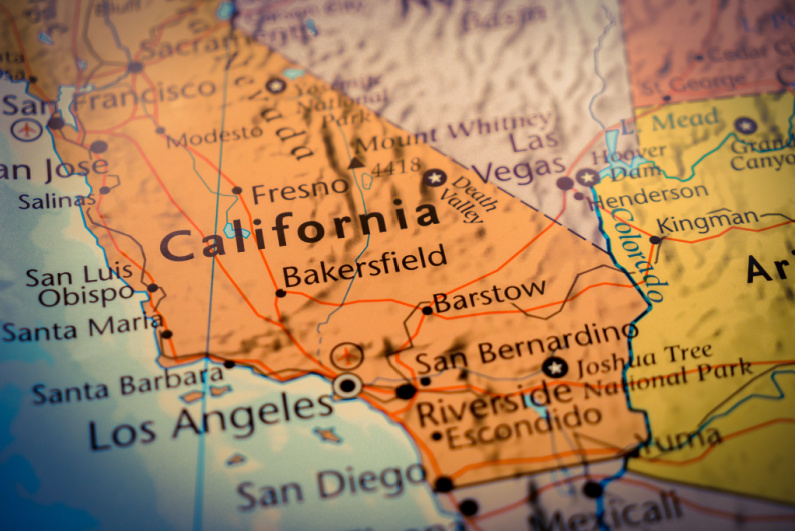 Prop 27 backers have focused on homelessness with their campaign. Do you think they are overselling their ability to help with this issue?
Yes. When the backers of Proposition 27 were drafting their measure they did something very calculated. They made sure the funding would go to a particular cause that Californians happened to care about at the moment. They are positioning this as a solution for homelessness. That's laughable because online gambling is far more addictive than any other kind of gambling, so it could lead to more problem gambling and more homelessness.
They did the same thing in Colorado
We can look at what these commercial operators did in other states. When they tried to get a measure on the ballot in Florida, their big pot of money didn't go to homelessness, it went to education because they polled Florida and found out that's what residents cared about. They did the same thing in Colorado where water quality was the main issue, so their initiative was based around that.
If you peel back the layers a bit you can see this isn't really about helping each state it's about enriching out-of-state corporations.
One of the focal points of their ad campaign is that Proposition 26 would allow larger tribes to benefit while the smaller ones lose out. What is the response to this?
It's so disingenuous on their part. Ever since the tribes in California were able to establish gaming here they have shared their revenue with non-gaming tribes. That's going to continue under Proposition 26. In fact, it will almost double what the non-gaming tribes receive.
On the other hand, Proposition 27 backers claim that they are setting up 15% of the revenue from their meager 10% to go to the non-participating tribes. There are currently seven funders behind that Proposition. If they set up shop in California, seven tribes will partner with them out of 110. The way their fund is set up, every single tribe in California gets to pitch in and claim that 1%, so there will be even less for the non-gaming tribes. They're diluting that amount.
Not only that but there's also another provision in Prop 27 that requires tribes to give up their sovereignty to participate in the market. If the tribes challenge this in court and it's overturned, which is likely to happen, the fund in Prop 27 for non-gaming tribes just goes away.
it's hypocritical and deceptive
They're claiming that they going to help the smaller tribes but it's hypocritical and deceptive. They're not telling you the full story.
How confident are you that Proposition 26 will be successful in November?
We're very confident. We're equally if not more confident that Prop 27 will be defeated. We've been doing polling on both. When voters understand that one is in-person and one is online, they very clearly have a bias against online gambling, specifically because of the inability to police the platforms and make sure kids can't gamble.
In 2020, FanDuel paid a penalty in New Jersey because they allowed minors to gamble online. In 2021, they paid penalties in New Jersey and Indiana for marketing to minors. They know it's happening and that they can't prevent it. They can dress it up as a solution to homelessness but it's not going to make a difference to voters.