Road to the Super Bowl begins

Tuesday, July 26 marks the return to training camp for all of the 32 National Football League (NFL) teams.
their path back to the Super Bowl will not be easy in a tough NFC West
The Los Angeles Rams have the prestigious title of defending champions, though their path back to the Super Bowl will not be easy in a tough NFC West. The old guard of quarterbacks—Tom Brady and Aaron Rodgers— will also have something to say before the season ends.
2022 NFL betting odds are already out, but with the congestion of talent, the race to the pennant will be as tough as any in recent memory. Here's a look at how the odds shape up.
NFC East
Dallas Cowboys (+125)
The Cowboys have the most talented roster top to bottom but also have key problems: their once-deep receiving corps is now CeeDee Lamb or bust, following Amari Cooper's departure and Michael Gallup's injury. Quarterback Dak Prescott is also yet to leap into superstardom, which puts pressure on a young but confident defense.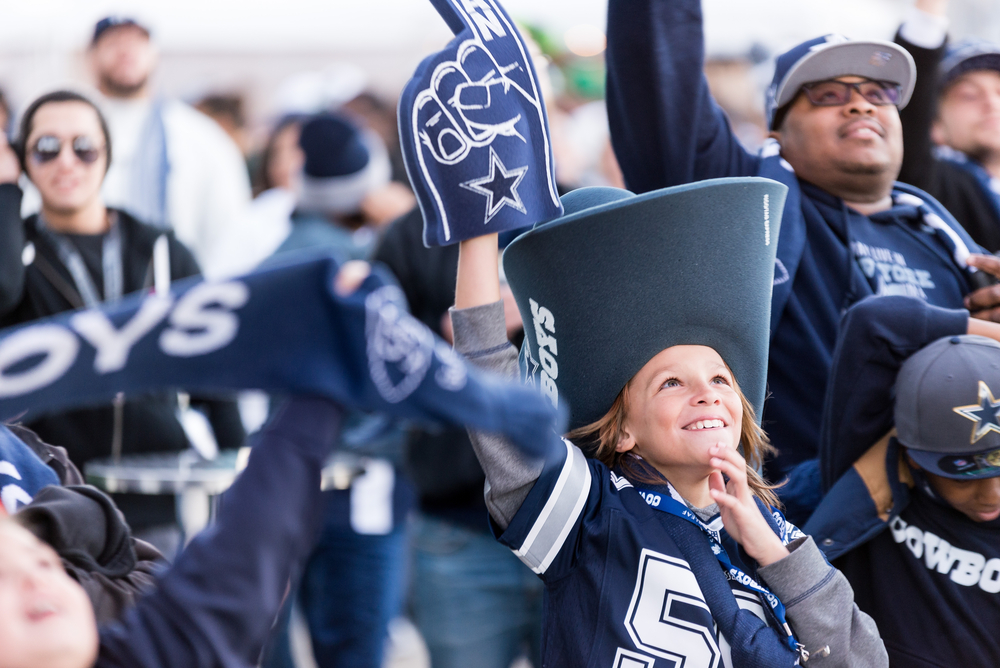 Philadelphia Eagles (+185)
The Eagles made multiple upgrades in the offseason, both in free agency and through the draft. They are yet to settle on their quarterback situation and could look to move Jalen Hurts if he does not impress this season, especially with A.J. Brown and DeVonta Smith on his flanks.
Washington Commanders (+500)
The re-rebranded Washington team has superstar pieces such as Chase Young and Terry McLaurin but has not properly filled in the gaps. Former MVP candidate-turned-journeyman QB Carson Wentz is also in a prove-it year and needs to come out swinging or risk being benched.
New York Giants (+700)
The Giants' biggest offseason upgrade was at the head coach position with Brian Daboll. They have a stingy defense, but their struggling O-line and lack of talent at skill positions could be a major hindrance.
NFC North
Green Bay Packers (-170)
It's hard to bet against the Packers and back-to-back MVP Aaron Rodgers;. If there was a year to do it, however, it would be this one, given that they lost Davante Adams and Marquez Valdes-Scantling and have yet to replace them with proven pass catchers.
Minnesota Vikings (+300)
The Vikings are a "know what you're going to get" team. They beat the bad teams and struggle with the contenders, and a lack of high-profile upgrades means they will most likely end up as a near-replica of last season.
Detroit Lions (+850)
The Lions might have stunk, but they had spunk, which is important. Detroit is forging a tough-nosed identity, has young and developing players, and a passionate coach. Expect them to be competitive but still struggle to get over .500.
Chicago Bears (+950)
The Bears have fallen off in recent years and sophomore quarterback Justin Fields is being asked to do it all. To his credit, he has the physical tools, but without playmakers or protection, he will not be able to show them off.
NFC South
Tampa Bay Buccaneers (-290)
The Bucs do not have their loaded Super Bowl cast, but a majority of the integral cogs are there. Todd Bowles will have a tough transition from defensive coordinator to head coach, but no team with Tom Brady can feasibly go under .500— right?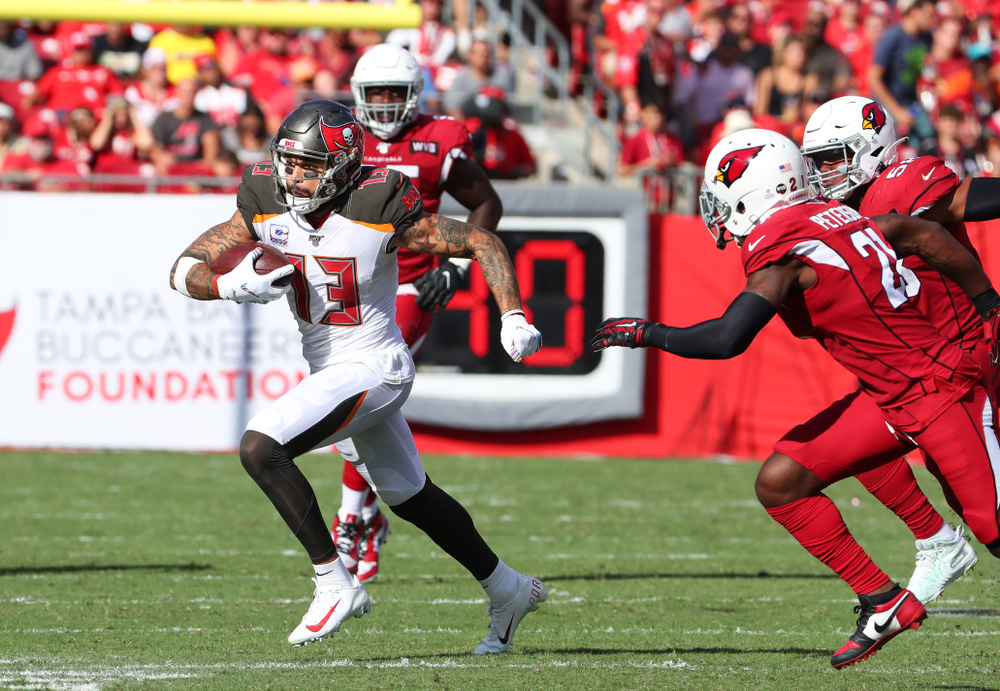 New Orleans Saints (+400)
The Saints, like many teams, are lacking an identity at quarterback, which is holding them back. Sean Payton will enjoy his first season of retirement, putting almost all of the pressure on a front-line-heavy defense.
Carolina Panthers (+950)
The story arc in Carolina is revenge: whether that be for Baker Mayfield or Sam Darnold. The Panthers are also a developing squad, but they have not fully committed to the rebuild and have a few questionable holes in their roster.
Atlanta Falcons (+2500)
The Falcons closed last season fairly hot, but they are still heavily lacking in talent. QB Marcus Mariota is also probably going to just be a transitional player, and the front office should already be fantasizing over a top pick in next year's draft.
NFC West
Los Angeles Rams (+125)
Last year's champions lost Von Miller, Odell Beckham Jr., and Robert Woods, but picked up Allen Robinson and Bobby Wagner— not bad replacements. The Rams are in win-now mode every year and have the squad and coach needed to win consecutive division titles.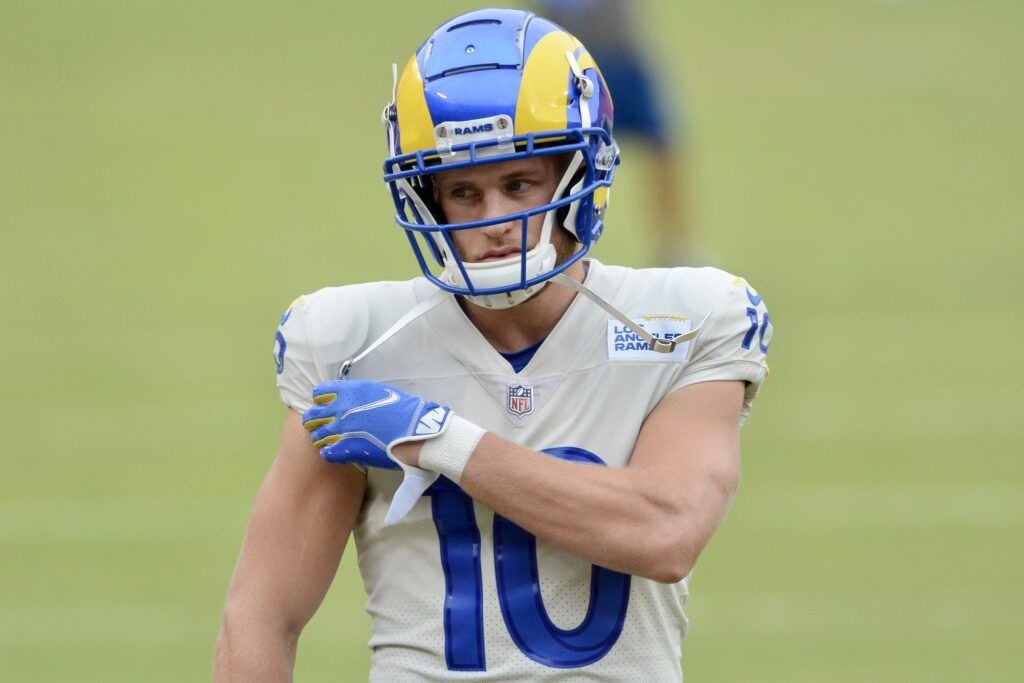 San Francisco 49ers (+200)
Nobody knows what Trey Lance is going to look like, but the answer should decide the division race. Outside of Lance, the Niners are solid from top to bottom and have one of the best schemers, Kyle Shanahan, leading them into battle.
Arizona Cardinals (+300)
The Cardinals have settled on QB Kyler Murray, ending a drawn-out contract dispute and getting everyone on the same path heading into the season. Their defense is a concern, but they can get after the passer if nothing else.
Seattle Seahawks (+1500)
It would be a miracle to see Seattle come out on top of this division. They have the worst quarterback in the division, multiple egregious contracts, and a lack of direction.