A difficult year for some
In comparison to last year, 2021 has provided a little more stability for the US gambling industry. The rollout of vaccines has allowed local governments to reduce the number of restrictions, with some areas now completely free from limitations. Fans have returned to sports stadiums, punters are placing bets at racetracks, and Las Vegas casinos are flooded with gamblers once more.
From outspoken CEOs to public scandals and lawsuits
For some, however, the year has not brought the return to growth so desperately craved. Multiple American gambling companies have seen their share prices plummet since January, including operators involved in various verticals. From outspoken CEOs to public scandals and lawsuits, reasons for the lack of investor faith come in all shapes and sizes.
As we approach the New Year, it's time to take stock of the gambling industry's 2021. To do so, VegasSlotsOnline News has assessed year-to-date share prices of the sector's major players, creating a list of the five biggest losers in US gambling.
5. Wynn Resorts
Share Price Jan 4: $106.9
Share Price Dec 16: $80.56
Percentage Loss: -25%
Like much of the industry, US-based casino gambling powerhouse Wynn Resorts experienced a poor 2020, with its $2.1bn in revenue representing a 68% year-on-year drop. The company has undoubtedly seen some recovery this year, but Wynn's 2021 issues lay not in its US-focused business.
Wynn's share price has dropped 25% for the year-to-date to $80.56, and this is mainly due to challenges faced by its China-based arm Wynn Macau. The Special Administrative Region is still struggling with the impact of the COVID-19 pandemic, only made worse by the new Omicron variant. China's COVID-zero policy has made life difficult in Macau, with strict travel limitations and testing requirements.
Not only this, but the arrest of junket billionaire Alvin Chau has also marred Wynn's Macau operations. Police took the Suncity Group CEO into custody in November over allegations including money laundering, and sources close to Wynn have confirmed the operator intends to shutter all its VIP rooms by December 20 as a result. The closures will see around a third of the company's Macau staff axed.
4. Las Vegas Sands
Share Price Jan 4: $57.95
Share Price Dec 16: $35.11
Percentage Loss: -39%
Despite cementing its place among the giants of the US casino industry, Las Vegas Sands suffered throughout 2020 with full-year revenue dropping 74% year-on-year. Although the operator has seen an expected uptick in revenue in 2021, much like Wynn, LVS has struggled to mitigate ongoing issues relating to its Asian operations.
agreed to sell its Sin City-based properties for a total of $6.25bn
LVS announced that it intended to shift its focus to Asia earlier this year. To this aim, the company agreed to sell its Sin City-based properties for a total of $6.25bn. Evidently, this strategy has had a negative impact on the operator's stock price. Since announcing that deal on March 3, LVS' shares have dropped 47%, with the price tanking 39% for the entire year-to-date to $35.11.
There are a number of reasons for the current lack of faith in LVS' Macau plans, including the pandemic-related issues already noted. Added to this, the region's officials have kickstarted a regulatory overhaul process which could see major changes to the sector, and all six of Macau's concessionaires will also need to apply for new licenses next year when they expire.
As if this wasn't enough to dampen LVS' mood, the company is also facing a $12bn lawsuit from its former Macau partner. Asian American Entertainment Corporation claims Sands breached the terms of a contract when it terminated their partnership in 2002. The company has decided to sue the US gambling giant for 70% of its Macau profits from 2004 to 2022.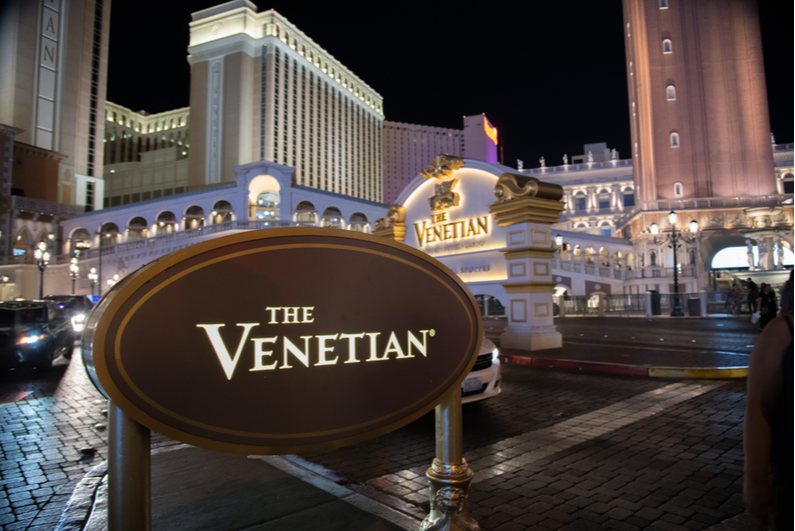 3. DraftKings
Share Price Jan 4: $44.86
Share Price Dec 16: $26.98
Percentage Loss: -40%
For 2020 success stories, you don't have to look much further than US sportsbook giant DraftKings. The operator took full advantage of the favorable conditions for the online sector, fueling a 49% increase of full-year revenue year-on-year. DraftKings ended 2020 strongly by almost doubling revenue in the fourth quarter, and its share price reached a high of $71.98 in March 2021.
missed forecasts and failed to meet analysts' expectations
Since then, the operator has had to navigate slightly choppier waters. Its share price has fallen 40% for the year-to-date to $26.98, down a staggering 62% from the highs experienced in March. This is partly the result of the operator's revenue totals, which have missed forecasts and failed to meet analysts' expectations.
Other reasons for declining investor confidence include legal challenges recently launched against the sportsbook operator. Earlier this month, Colossus Bets filed a lawsuit against DraftKings claiming the company had infringed on patents relating to the cash-out feature. Just one week later, a law firm kickstarted an investigation regarding DraftKings' acquisition of Golden Nugget Online Gaming claiming the agreement violated securities law.
DraftKings CEO Jason Robins is also not doing his company any favors. The chief executive recently had to defend comments he made in regards to professional bettors. He drew fire from all angles for claiming the sportsbook operator did not want profit-seeking gamblers as customers, causing DraftKings stock to slide even further.
2. PointsBet
Share Price Jan 4: AU$11.82
Share Price Dec 16: AU$6.71
Percentage Loss: -43%
Despite originating in Australia, sportsbook operator PointsBet has carved a name out for itself in the US gambling sector. The company has launched in seven more states since first entering New Jersey in 2019, reaching new heights in 2020 when share price peaked at AU$16.37 on the Australian Stock Exchange. Despite this previous success, 2021 has proven what goes up must come down, as PointsBet's price slumped 43% for the year-to-date to AU$6.71.
This decline is partly the result of PointsBet's exceptional performance in 2020, with the current price still far above anything achieved in 2019. That said, the company's aversion to waging an all-out marketing war has also played its part. Unlike his main rivals, PointsBet CEO Sam Swanell has repeatedly affirmed his reluctance to enter a marketing "arms race" to attract new customers in the US.
While perhaps an admirable stance to take, the strategy has not paid dividends for PointsBet this year. In a quarterly update in October, the operator confirmed that it was losing ground in the US. Its market share slid in all seven active states during Q3, led by New Jersey where it fell by half to just 4%. On the day of that quarterly call, PointsBet tanked by as much as 18% on the ASX.
1. Penn National Gaming
Share Price Jan 4: $80.89
Share Price Dec 16: $44.65
Percentage Loss: 45%
Topping our list of the US gambling industry's biggest losers in 2021 comes Penn National Gaming. The company is a giant of the US casino scene, but its revenue dropped by 33% in 2020 as a result of pandemic conditions. Notably, in January of that year, the operator demonstrated its desire for sports betting expansion by purchasing a 36% stake in Barstool Sports for $163m.
three women made "violent sex" claims against Portnoy
While this might have seemed a beneficial move for a struggling land-based-centric company, the deal has created a headache for Penn National this year, mainly due to allegations made against Barstool CEO Dave Portnoy. Company shares plummeted 20% in November after three women made "violent sex" claims against Portnoy in a Business Insider article. This caused Penn National's market capitalization to lose about $2.6bn in value.
Added to this, shares sunk even further in November after the company announced an earnings miss for Q3 2021. During the three months to September, Penn National's profit fell nearly 40% from the prior year, with CEO Jay Snowden blaming the effects of Hurricane Ida and the spread of the Delta variant of COVID-19.
Altogether, these factors have contributed to a 45% year-to-date drop in the company's share price to $44.65. Since November 1, the company has tanked a staggering 40%.