An ever-growing industry
From the boardwalks of Atlantic City to the bright lights of the Las Vegas Strip, the US has become famous for its casino gambling over the past 100 years.
Spurred on by this success, gaming operators have utilized new technology to enhance the options available to gamblers. This ultimately led to the first introduction of iGaming in New Jersey and Delaware in November 2013. Unsurprisingly, the iGaming industry has come a long way in the seven years since then.
As a result of advancements made by gaming suppliers across the globe, online slots and table games are now quicker, more exciting, and easier to use than ever before. While gamblers could only previously play games on computers, they can now do so with the touch of a button on their mobile phones.
the US is yet to fully embrace the iGaming industry
Despite this progress, the US is yet to fully embrace the iGaming industry. Only five states currently allow players to place online casino wagers for money, these being New Jersey, Pennsylvania, Delaware, West Virginia, and Michigan.
Now, this sector seems to have hit a new phase of growth. Fueled in part by the effects of the pandemic, multiple jurisdictions have broken in-state and national records for online casino over the past year, and lawmakers across the US are beginning to take notice. Two of the nation's five legal markets launched in the last 12 months, while other states have considered legalization in their 2021 legislative sessions.
multiple jurisdictions have broken in-state and national records for online casino over the past 12 months
So far, the total US iGaming market has taken all-time handle of more than $54bn. As this sector continues to flourish, VegasSlotsOnline News has assessed which states are currently home to the biggest online casino gamblers.
The research methodology
To estimate the average yearly spend of gamblers in each state, VegasSlotsOnline News obtained the total handle data from each jurisdiction since it legalized iGaming.
In instances where handle data was not readily available, namely New Jersey and Michigan, revenue figures and land-based casino win percentages were used to calculate estimated handle. Dividing this by the number of years of online casino wagering in the state – up to and including the most recently reported month – generated the average annual amount.
In states in which online casino activity is less than one year old, total handle was divided by the number of active months and multiplied by 12 to find an estimated annual amount.
VegasSlotsOnline News determined the total number of gambling customers by taking the sum of "core" and "casual" US gamblers from each state's population, based on AGA research and 2019 census data. This total was amended using Google Trends data covering the 12 months between May 2020 and May 2021, which indicated the relative popularity of iGaming in each state.
Average yearly spend per gambler was calculated by dividing the average annual handle by the estimated number of online casino players in the respective jurisdiction.
The results are in
With the maturity of iGaming markets in New Jersey and Delaware, it might come as a surprise that Pennsylvania gamblers have taken the top spot by a large margin. According to VegasSlotsOnline News research, online casino players in the state spend on average $6,766.15 each year. That's equivalent to a staggering $563.85 per gambler per month, more than three times its closest rival Michigan.
Pennsylvania gamblers have taken the top spot by a large margin
In part, Pennsylvania's success can be attributed to its more recent launch date. The market's operators first went live in 2019, with iGaming technology already at a high level and mobile gambling easily accessible to players. The freshness factor has also helped second-place jurisdiction Michigan, which has generated $3.47bn in handle since going live only earlier this year. Each of the state's gambling residents spends around $570 more than New Jerseyans do each year, at $2,024.25.
We move on to New Jersey, one of the oldest iGaming markets in the US. In part, its maturity is one reason for the jurisdiction ranking behind Pennsylvania and Michigan. The online casino vertical at the time of the state's market launch in 2013 was far from what it is today. It failed to generate much interest among New Jerseyans for several years, resulting in low handle figures.
New Jerseyans spend on average $1,507.13 per year on iGaming, or $125.59 per month
Although technological advancements and the introduction of mobile phones have fueled growth since then, VegasSlotsOnline News' research must take into account all active months from launch. The results, therefore, indicate that New Jerseyans spend on average $1,507.13 per year on iGaming, or $125.59 per month. Yet, despite placing third in the rankings, that total is still almost double the next-highest jurisdiction.
West Virginia and Delaware make up the bottom two places with average annual spend per gambler of $782.72 and $665.94, respectively. Both markets are in very different stages of growth. While West Virginia only began taking iGaming wagers last year, Delaware launched in November 2013 along with New Jersey. The latter's lack of success in comparison to other markets can be attributed in part to its state-run model, with handle lagging well behind that of other states.
1. Pennsylvania
Average annual spend per gambler: $6,766.15
Total handle (through April 2021): $33.6bn
Approximate number of gamblers: 2.7 million
Months of active iGaming: 22 months
With an adult population of almost 10 million, the state of Pennsylvania has cemented its position as one of the top gambling markets in the US. Now, it can safely add iGaming to its list of successful verticals.
Online casino operators went live in July 2019, allowing the state to benefit from two years of progress. Pennsylvania has generated upwards of $33.6bn in handle in that time, equating to $2.55bn per month.
The iGaming market in Pennsylvania provides a clear example of how the vertical has grown since the likes of New Jersey and Delaware took their first wagers in 2013. In their first 12 months of activity, online casino operators in the two states generated combined revenue of around $84.7m. Meanwhile, Pennsylvania's market saw $216.2m in just its first year.
operators returned to winning ways in March, bringing in nearly $100m in online casino revenue
The state's internet gaming growth is also far from slowing down. A run of seven straight months of record revenue came to an end in February this year, when it dipped 3% month-on-month to $75.2m. However, Pennsylvania operators returned to winning ways in March, bringing in nearly $100m in online casino revenue and smashing the previous highest total. Of those companies, Penn National Gaming remains the leader, with more than a third of the market.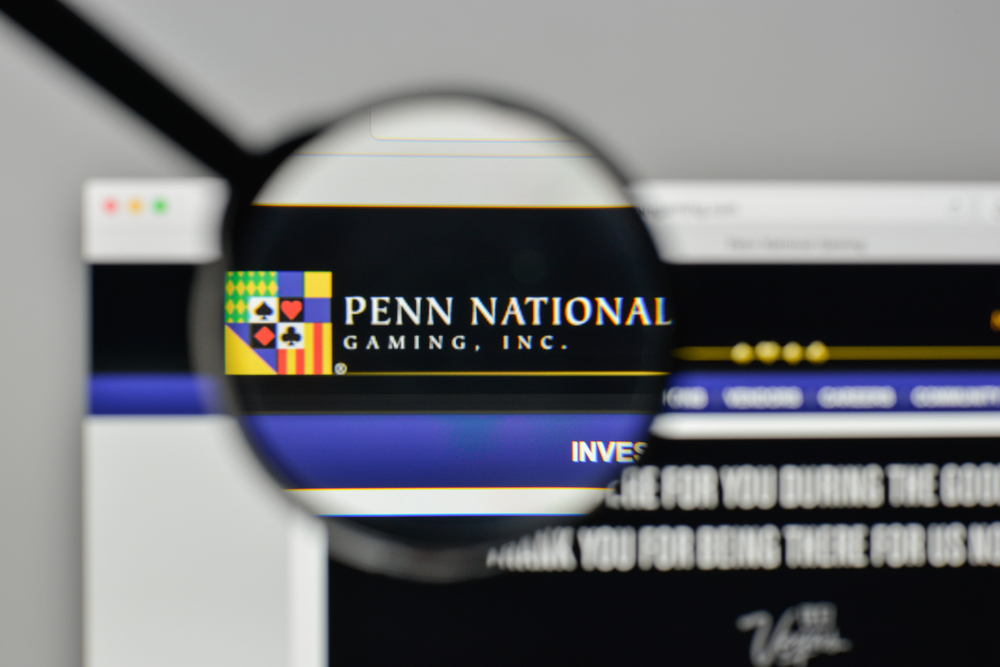 This iGaming success has provided some respite for casino businesses in light of the ongoing COVID-19 pandemic. The state's gambling revenue fell by more than 22% in 2020 down to $2.65bn, dropping behind New Jersey for the first time in eight years. On the other hand, internet gambling win shot up 17 times in that period, from $34m in 2019 to $566m last year.
2. Michigan
Average annual spend per gambler: $2,024.25
Total handle (through May 2021): $3.47bn
Approximate number of gamblers: 4.1 million
Months of active iGaming: 5 months
As Michigan's online casino apps launched in January this year, Michigan Gaming Control Board executive director Richard Kalm hailed a "new era" for commercial and tribal casinos in the state. Based on the revenue figures of operators since then, it would be difficult to disagree.
one of the most lucrative in the country
Michigan's iGaming market is the youngest in the US at just over five months old, but it has already established itself as one of the most lucrative in the country.
Usually, a state that implements internet gambling sees a steady growth in the market. Michigan decided to do things a little differently. The state generated $79.7m in online casino revenue for February 2021. That's more than Pennsylvania made at $75.2m, and just $11.5m below New Jersey. Altogether, Michigan operators have accepted $3.47bn in online casino wagers since January, corresponding to $694.7m per month.
Michigan registered its highest monthly iGaming revenue total in March, when operators generated $95m. Revenue has remained just under the $100m mark since that point, with May's total reaching $94.8m.
So, what's the reason for this success? In part, it's about timing. Michigan online casino operators launched during the pandemic. With Detroit's three brick-and-mortar casinos subject to capacity and safety restrictions at the time, online gambling businesses were able to capitalize on pent-up demand.
According to Google Trends figures, the desire for iGaming is still sky-high despite the easing of COVID-19 restrictions more than one year on. The state registered the highest total of internet searches for 'online gambling' in the US, increasing VegasSlotsOnline News's estimated number of gamblers to 4.1 million.
3. New Jersey
Average annual spend per gambler: $1,507.13
Total handle (through April 2021): $24.7bn
Approximate number of gamblers: 2.2 million
Months of active iGaming: 91 months
As one of the US's largest traditional casino markets outside of Nevada, New Jersey was a natural choice to kickstart the nation's iGaming journey in November 2013. Senator Ray Lesniak introduced online casino bill A2578 that year with the aim of stimulating Atlantic City's ailing economy, and various operators have joined the market since. BetMGM, Golden Nugget, Tropicana, and WynnBet all hold significant online casino market share in the state.
As previously mentioned, however, online gaming didn't get off to the fastest start. It wasn't until January 2020 that the state surpassed $50m in monthly online casino revenue. In fact, the jurisdiction initially saw four full years of sub-$20m revenue before eventually surpassing the milestone in 2018.
operators in the state generated revenue of $931.5m in 2020 alone
That said, New Jersey iGaming has seen a huge upswing since 2019. Operators in the state generated revenue of $931.5m in 2020 alone – more than double the 2019 total. This success has continued into 2021. New Jersey revenue reached $103.8m in January, marking the first time iGaming total beat the $100m mark in any state. Operators brought in $105.8m in May.
New Jersey has evidently earned its place among the top US online casino markets. However, its average spend per gambler remains impacted by the maturity of the market and the speed of its initial growth. As a result of slow progress between 2013 and 2019, New Jersey's total estimated handle is only $24.7bn for 90 months of active iGaming.
4. West Virginia
Average annual spend per gambler: $782.72
Total handle (through May 2021): $1bn
Approximate number of gamblers: 371,626
Months of active iGaming: 11 months
The first West Virginia online casino launched in July 2020 when DraftKings Casino began accepting wagers in partnership with Hollywood Casino at Charles Town Races. The jurisdiction became the fourth in the US to offer iGaming, joining only Delaware, New Jersey, and Pennsylvania at the time.
lifetime handle of just over $1bn is dwarfed by the $33.6bn taken by Pennsylvania operators
Although West Virginia online casino gambling went live in the same month as Pennsylvania, a drastic difference in handle and revenue is clear to see between the two states. West Virginia's lifetime handle of just over $1bn is dwarfed by the $33.6bn taken by Pennsylvania operators. Revenue tells a similar story, with West Virginia's highest monthly total standing at just $4.3m, generated in May.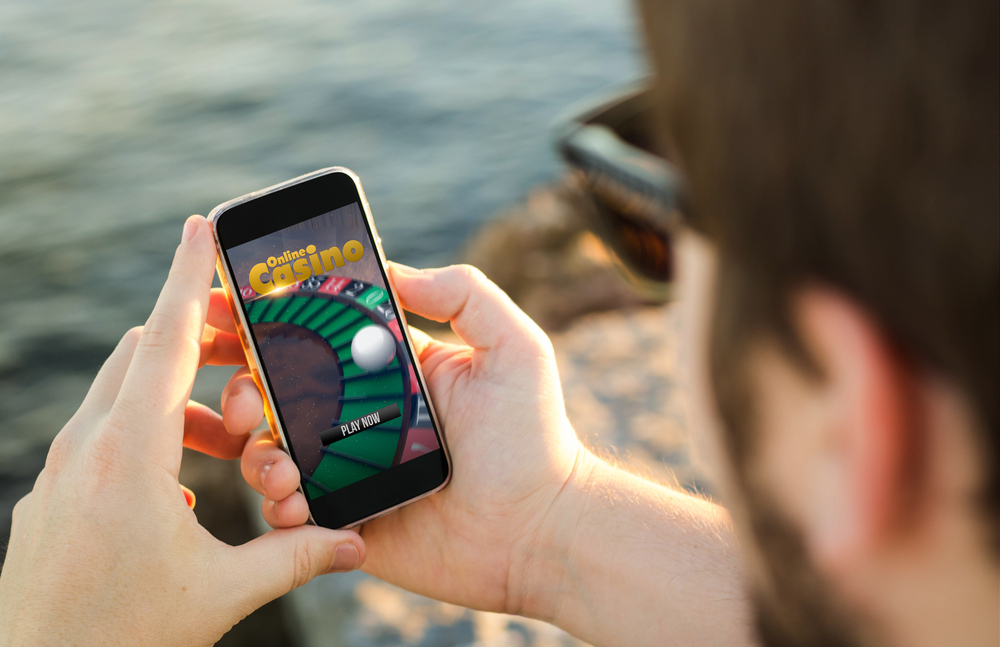 In part, this slow progress can be attributed to West Virginia's market size. The state only holds an adult population of around 1.4 million. Based on Google Trends figures, this provides an iGaming population of just 371,626. The jurisdiction also hasn't welcomed as many operators as other states. DraftKings and BetMGM were the only two online casino offerings before Rush Street's rollout this year.
If West Virginia's online sports betting market is anything to go by, its iGaming sector is certainly one to watch for the future. The state became the fifth to offer legal sports betting in August 2018, going on to legalize online wagering a year later. In 2020, the betting market saw around $414.9m in handle, an increase of 84% from 2019 figures.
That said, there is something to be said for West Virginia's progress so far, particularly in comparison to the much older market of Delaware. On average, its gamblers spend around 33% more than Delaware residents each year.
5. Delaware
Average annual spend per gambler: $665.94
Total handle (through May 2021): $912.5m
Approximate number of gamblers: 180,685
Months of active iGaming: 91 months
In regard to iGaming, the small state of Delaware is unique for its adoption of a lottery-run model. As of November 2013, the Delaware Lottery oversees three online casinos, in addition to three poker sites and a digital lottery.
The state's land-based racinos – Delaware Park, Dover Downs, and Harrington Raceway – are all licensed to offer their own branded gambling websites, run through a system managed by Scientific Games and 888 Holdings.
Despite being one of the first states to introduce online casino gaming, Delaware's handle and revenue figures have suffered as a result of its closed market. The state has had legal iGaming for 91 months, but its handle totals just $912.5m. That's almost 25 times less than New Jersey, which launched in the same month in 2013. In its first year, the lottery saw only $1.5m in iGaming revenue.
handle and revenue figures have suffered as a result of its closed market
Delaware's state-run market has seen some progress since then, but not enough to allow it to challenge any other states. Monthly handle surpassed $30m for the first time this March, totaling $30.7m. Delaware's closest rival, West Virginia, earned more than that in one week during the same month, generating a total of $123.4m for the whole of March.
Whether this state-run model is actually beneficial to West Virginia is certainly up for debate. Unlike other states, the Delaware government is able to collect the vast majority of revenue generated through iGaming. This amounted to just $875,030 in May, though, while the profitable open market of New Jersey added more than $16.2m to state coffers in the same month.
From steady start to bright future
It's fair to say that the US's iGaming industry has had a slow start. In its early beginnings, online casino operators struggled to generate enough interest in the burgeoning vertical.
Now, the five aforementioned states have proven that iGaming is here to stay, and the eyes of eager operators will turn to other jurisdictions with high legalization potential.
taxable revenue from virtual casinos could dwarf that of sports wagering markets"
Speaking with Forbes earlier this year, Scott Manford, CEO of leading UK games provider Wizard Slots, explained why US legislators may now look towards the online casino industry for additional funds. "Sportsbooks operate at much lower margins, and legislators are quickly catching on to the fact that taxable revenue from virtual casinos could dwarf that of sports wagering markets," he commented.
There are still a number of legal hurdles facing online casino backers in each state, however.
Indiana serves as a perfect example of this, with state representatives trying and failing to pass iGaming legislation during this year's session. Many US lawmakers are still torn over the idea of slots and table games, but this is similar to the resistance sports betting faced just a few years ago.
Regardless, it is almost certain that more states will eventually open themselves up to iGaming, whether it is this year or over the next five. The US has always been a powerhouse in the gambling world, and its already existing markets have proven that online casino will serve as another string to that bow.