People in Pennsylvania are to be barred from accessing state-regulated gambling sites from within any casino grounds located in the same state.
The move has come to light in a newly-released FAQ from the Pennsylvania Gaming Control Board (PGCB) detailing the hitherto unknown clause.
According to the regulations from the PGCB:
"The Gaming Control Board will put in place a system that, through the use of GPS software and IP Address identification, will block entry and play of Pennsylvania-licensed internet gaming if a user is outside of the state.
"In addition, participating in internet gaming when in a Pennsylvania casino will also be blocked". (Italics ours)
Opposition From Pennsylvania's Big Two
There may well a reason for it unrelated to the gambling itself, meaning the in-casino block might be a bone for the state's two largest land-based casinos, Sands Casino Resort Bethlehem and Philadelphia's Parx Casino. Of Pennsylvania's 12 existing casinos, the opposition to online-gambling legalisation came from the companies behind these two properties.
Sheldon Adelson's Sands Bethlehem casino won't be offering online gambling, unlike most of its Pennsylvania competitors.
Sands Bethlehem, of course, is the Pennsylvania property of Las Vegas Sands Corporation, whose chairman and largest individual shareholder is Sheldon Adelson. He has been the fiercest opponent of online gambling within the industry, and he's spent tens of millions of dollars trying to purchase legislation in the US that would ban online gambling entirely.
To date, Adelson has failed at both the state and federal levels, and that included his anti-online efforts in Pennsylvania. Adelson, one of the United States' wealthiest men, has tried to frame his campaign against online gambling as a moral crusade. Few politicians or industry watchers believe him. Adelson instead has adhered to the belief that online gambling might damage his land-based properties.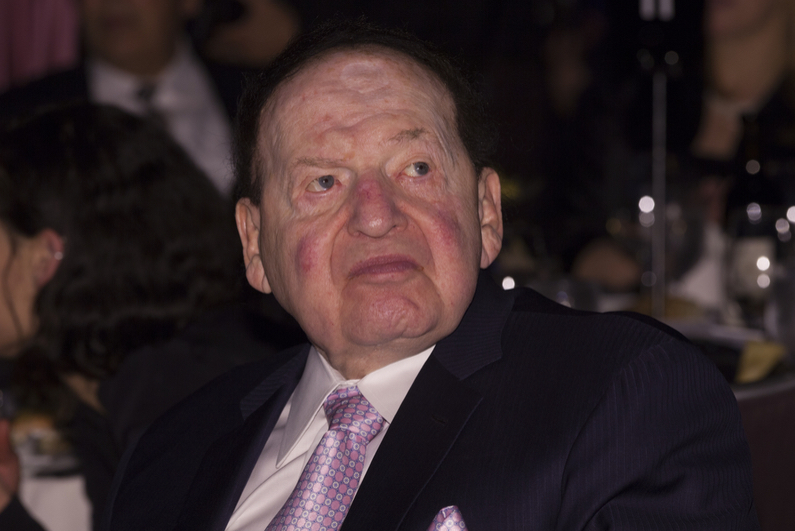 Then there's Parx Casino, owned by Greenwood Gaming and Entertainment Inc. Parx's owners aren't as anti-online as Adelson and his Las Vegas Sands, but Parx is a fence-sitter on the topic. At one time, Parx appeared ready to join Sands Bethlehem in opposition to the state's move into online gambling. Once the state moved forward, though, Parx decided to participate, at least in a limited way.
There's more to the Parx angle, too. Largely at this casino's bidding, Pennsylvania is likely to enact another unique rule: a limitation of one online skin, or site, per licensed casino. Parx executives made the request in a seven-page letter sent to the PGCB in late January. At least one other large Pennsylvania casino, the Hollywood Casino at Penn National Race Course has indicated its support for a one-skin-per-license approach as well.
The reason behind Parx's and Penn National's push seems clear: To maintain whatever brand-recognition edge they might have over several of Pennsylvania's smaller casinos. Parx and Penn National also wants to prevent those casinos from trying to open up several online sites in a bid to grab a larger share of the state's future online market.
Live Date Still Undetermined
One other basic point is evident from Pennsylvania's FAQ on online gambling – the state isn't rushing the process. The FAQ itself appears to have been dropped by the PGCB in late December, however, it wasn't unannounced and went unnoticed for several weeks, until it was discovered by OnlinePokerReport. Since then, the ban on in-casino online gambling and the one-skin-per-license push have drawn notice and debate.
Those aren't the only unresolved issues. The FAQ gives no indication of when Pennsylvanians might be able to gamble online for real money, despite that being one of the most frequently asked questions. The PGCB offers only this on that topic:
Q: When would Internet Gaming be available?
A: The Gaming Control Board is in the first phases of a rollout of internet gaming and will update the response to this question at a later date.
Near the end of the two-page FAQ, there's a more specific indicator. Pennsylvania's gaming regulators have yet to create the necessary apparatus for all the needed third-party service vendors. The casinos themselves get the main licenses if they want to, but a host of other companies will provide plenty of support. As of yet, those third-party firms don't even have a way to apply for what will be mandatory Pennsylvania licensing of these services.
Added together, the picture describes a state that won't be rolling out real-money online gaming for several more months. Yes, late 2018 remains the likeliest possibility. However, Pennsylvanians shouldn't be overly disappointed if the first authorized sites instead don't appear until early 2019.