6 Reel Slots
For over a century, slot machines have primarily been made in two basic formats. There are the three-reel slots that are typically seen as basic, traditional games, and which are still popular in electronic forms in land-based casinos today. Perhaps the more commonly-seen version today are five-reel games that offer more options and special features, and are typically offered as video machines.
However, some developers have experimented with alternative formats that challenge the idea that these two sizes must fit all slots players. One such idea is that of a six-reel machine, one that expands the possibilities for players and creators alike into new areas.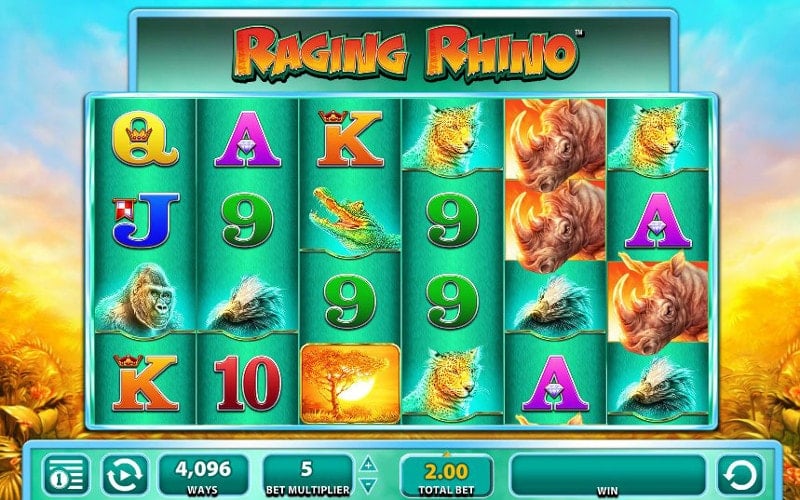 One More Column, Far More Possibilities
For many players, the number of symbols and rows that appear on a slot machine means very little. After all, the goals are almost always the same: make matching combinations that run from left to right across the machine on one or more paylines. Many gamblers don't want to get caught up in the details beyond that point: as long as the machine tells them when they win, they'll be happy to take their shots at winning a jackpot or finding their way into a bonus round.
But in reality, the number of rows and columns of symbols in a game has a lot to do with the style of play you'll see on it. Put quite simply, adding more positions increases the amount of design space that developers can work with, offering them more options and presenting players with more complex gameplay. While 3-reel slots are simple, 5-reel creations can be devilishly complex – and, for some players, that means they can be a lot more fun.
6-reel slots take this even further, breaking open an even wider range of possibilities on each spin. It means that the biggest prizes can be awarded for combinations of six in a row, making them harder to achieve but also coming with bigger rewards. There can be more options in how wins can be created as well, including more paylines than you may be used to on smaller machines.
In summary, these games offer more of everything that slot players already love. While machines with even numbers of reels (as opposed to three, five or seven) can sometimes feel a bit awkward at first glance, there's no particular reason why they can't work just as well as more traditional forms, and some companies have come up with some great creations that utilize these formats.
Handful of Games Available Online
You aren't likely to find a huge number of 6 reel slots in a brick-and-mortar casino, but these games have made a few appearances in the online world. While still overshadowed by the more common layouts we mentioned above, there are at least two notable titles that are worth taking a look at if you want to try something a bit different.
The first of these is the WMS Gaming machine known as Red Flag Fleet. Using a pirate theme with a Chinese twist, this game is different in a lot of ways, not the least of which is the "pyramid" layout it utilizes. While the first reel has just two symbol positions on it, this increases by one each time you move right, meaning that the sixth column has seven positions. The game uses an "all ways" format that means you'll be playing 192 lines on every spin. Add in a load of stacked symbols, and you have the potential for some massive wins each time you play.
Next up is Germinator, a game created by Microgaming. While getting sick is never fun, the germs on this machine are downright cute, and you probably won't mind seeing them gang up on screen if it means making you some money. Featuring a six-by-six screen layout and a "Medi Bonus" round in which you can enjoy cascading wins, this is a great option for anyone who wants a unique look and feel while maintaining a more traditional layout on the screen.
We can't promise that any more of these 6-reel slots will appear at Internet casinos anytime soon: while they don't have any disadvantages over the more common game types, they also don't come with many advantages, and developers will tend to mostly stick to the layouts they are familiar with as they take less tinkering to make them work. But if you're itching for a change, these options are absolutely worth your time to seek out – you might just find that the bigger game space means more fun and more action then you've ever experienced!