30-second summary
Sky Bet's "Request a Bet" advert featured Sky Sports presenter Jeff Stelling
The ad suggested your chance of winning would be enhanced if you had good knowledge of sports
Two complaints were made that it was socially irresponsible
Regulator ruled that it exaggerated how much control bettors have over their success
Sky Bet has string of ad complaints dating back to 2014
A Sky Bet TV advertisement for gambling featuring a well-known sports broadcaster has been banned by the UK advertising regulator. Two viewers complained that the ad was irresponsible because it suggested bettors would be more likely to win if they had a good knowledge of sports.
What did the ad show?
The Advertising Standards Authority (ASA) has banned a Sky Bet TV ad featuring Sky Sports presenter Jeff Stelling. The ad, shown in August 2018, promoted Sky Bet's "Request a Bet" offering.
Gamblers using Request a Bet can bet on actions likely to happen during a soccer match. These could be the number of goals, red cards, or corners.
Stelling, who presents soccer on the Sky Sports channel, said in the advert: "Forget 'anything can happen,' in sport anything does happen. But could it be better? With Request a Bet it could. Spark your sports brain and roll all the possibilities into one bet.
"Three red cards, seven corners, five goals: let's price that up. Or browse hundreds of 'Request a Bets' on our app. The possibilities are humongous. How big is your sports noggin? Sky Bet, Britain's most popular online bookmaker. When the fun stops, stop."
Behind Stelling, a screen showed sporting odds and statistics plus an image of his head with "brain waves" buzzing out of it.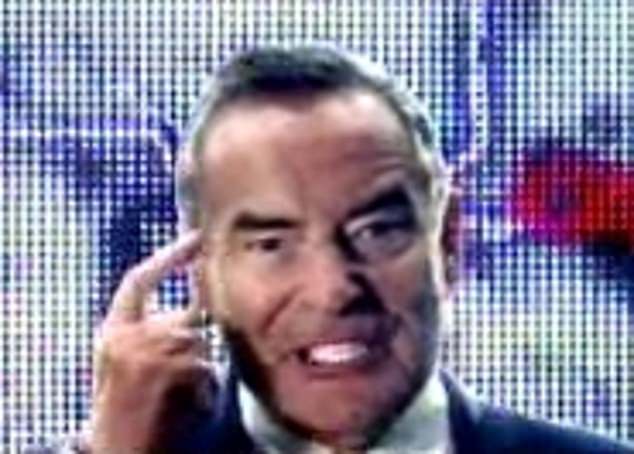 Viewers complained
Two viewers complained to the ASA about the ad, saying it implied that "those with a good knowledge of sports were likely to experience gambling success." They believed it was irresponsible.
The ASA published its ruling of the ban on March 13, 2019. The regulator said viewers would recognize Stelling as an expert on sports and that references such as "spark your brain" suggested a "strong emphasis on the role of sports knowledge in determining betting success."
It said: "We considered that the ad gave an erroneous perception of the extent of a gambler's control over betting success, by placing undue emphasis on the role of sports knowledge.
"We considered that this gave consumers an unrealistic and exaggerated perception of the level of control they would have over the outcome of a bet, and that could lead to irresponsible gambling behavior. We therefore concluded that the ad breached the Code."
ASA has told Sky Bet to ensure in future that its ads did not encourage irresponsible gambling, "for example by creating an unrealistic perception of the level of control consumers would have over betting success."
Sky Bet adverts regularly breach rules
Sky Bet, which was bought from Sky TV by PokerStars a year ago for £3.4bn ($4.5bn), has regularly breached the UK advertising code of practice.
In June 2013, ASA ruled against the company for two ads that misled customers over how they would have to bet to qualify for a free £5 stake.
Just three weeks later, Sky Bet was in hot water again. This time, an ad on Skypoker.com claimed players could "receive a 200% first deposit bonus." ASA ruled that the ad had no indications of terms and conditions, so was misleading. It said that, in fact: "In order for a consumer to receive a £500 bonus they would have to initially deposit £250, and then earn 25,000 poker points within 30 days."
And in December 2013, ASA again ruled against Sky Bet for a post on Facebook that similarly misled bettors about a possible "200% first deposit bonus."
A fourth complaint was upheld in 2014, followed by two more in 2016. These three complaints were about websites ads on Skyvegas.com, offering free bonuses, and a TV ad for Sky Vegas that glamorized gambling.
An ad for Sky Bingo Casino on an affiliate website triggered yet another ruling in August 2017. The ad did not make clear it was a marketing promotion. Sky Bingo had not actually authorized this ad, which was placed by a third party. The affiliate company had not cleared the ad with Sky Bingo. However, the ASA ruled The Sky still had a responsibility to adhere to the Code.
Targeting vulnerable people
The most recent ruling, in September 2017, again involved Sky Vegas. The ad appeared to be editorial content suggesting a man had won a Sky Vegas jackpot and had cleared his debts. The ASA ruled that the ad targeted vulnerable people by suggesting "gambling can provide an escape from personal problems such as depression or that it can be a solution to financial concerns."
Recently, Ian Proctor, CEO of Sky Bet, said that technology should be used by the gambling industry to protect people from spending more than they can afford. He stated that he was duty-bound to protect those of its customers who are at risk of developing a problem.
Proctor said: "Responsible gambling is important to me. It's an emotive topic at the moment… We (the industry as a whole) have not done ourselves any favors."