3 Reel Slots
Slot machines traditionally started out as three reel slots. These games are also often referred to as classic slots. Traditional casino goers and those online players who would rather just spin the wheels as opposed to being carried off to second-screen bonus events and other fancy slot features will find three reel slots are adequate enough.
What is a Three Reel Slot?
One basic way that slot machines are categorized is by the number of reels they have. Reels are the number of vertical sections that roll with each pull of the lever. Most slots fall into three categories: three reels, five reels, or seven reels, though there are some alternative formats that do are slightly different.
Obviously, the number of possible combinations increases with the number of reels you have to spin, making higher-numbered reel games more common—but also more complicated and visually busy. While all of this sounds exciting, not every slot player is looking for all the bells and whistles; thus, three reel slots have a strong following.
A good percentage of slot gamers prefer a traditional slot machine experience, and the best place to find this in the realm of online casino gaming is to opt for three reel slots, which you will find are available most everywhere. One of the most popular games on this site is a classic game - the Double Diamond slot by IGT.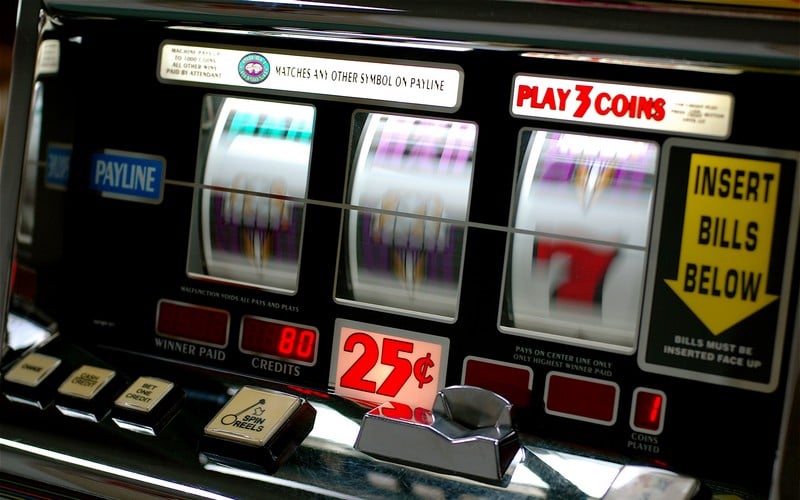 Double Diamond is one of the most popular classic 3 reel slot games in Las Vegas. Image credit: Jeff Kubina
Advantages and Disadvantages of 3 Reel Games
People who are new to slot machines, or who prefer visual simplicity will enjoy the more basic features of a three reel slot. These games are usually free of highly detailed art or high-tech animations, making for a classic, clean and fast-paced playing experience. Many still include a simple bonus round for earning extra cash quickly. Fans of bars and bell type games will find these much more enjoyable compared to more modern machines such as the video and 3d games offered by the likes of Play n' Go and Yggdrasil.
On the flipside, for some, play can quickly feel repetitive when playing more basic games. If you're used to playing a lot of 5 reel slots, you might find yourself getting bored before you have the chance to win a significant payout. Betting options are often limited, but that can also be as an advantage for people gambling on a strict budget.
Payouts on 3 Reel Machines
It can feel like 3 reel slot machines don't payout as often as games with more reels. While this does tend to be true, the payouts on three reel slots tend to be bigger. In addition, due to the use of RNGs, or random number generators, a slot of any number reels will pay out the promised percentage over time, even if it takes longer to get there when spinning just three reels.
Sure to Stay in Fashion
The first one armed bandits were of the 3 reel variety and these games are still a popular fixture on casino floors worldwide. That is not going to change any time soon.
While slots with 3 reels are more likely to appeal to fans of classic design, they are as popular now as they ever were. Luckily, players have a huge choice of games to pick from, so you will have hours of entertainment, regardless of the number of reels you like to play.